Brian Matthew Hicks
June 15, 2022
It is with deep sadness and broken hearts that we announce the passing of Brian Matthew Hicks, at age 40. Brian will be missed every day by his Mother Ursula Hicks (Mark Cruwys). Predeceased by his father Mark Hicks. Survived by brothers Jason Hicks (Shannon), Will and Tom Cruwys; nephews Markus and Carter Hicks; and his loving aunts, uncles, cousins and many, many great friends.
Brian was a Master Electrician, taught at Conestoga College, enjoyed physical fitness, playing sports, music, and creative woodworking. Brian was a people person who loved to travel and made friends everywhere he went. He had a smile and a sense of humour that could light up any room he walked into. I will remember Brian with great joy and love as the man who will forever be my little boy. Brian brought pure joy to all of us. He loved everyone, he saw no colour, just people.
A Celebration of Life will be held at Westview Funeral Chapel, 709 Wonderland Road North, London, on Thursday, July 7, 2022, from 5:00-8:00 p.m.
Leave a tribute for Brian Matthew Hicks
My heart goes out to you and your family, Jason. Cherish the lifetime memories you made with Brian. It is a sad time, but know that he is at peace now.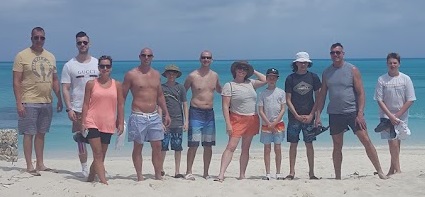 Brian we all had such a wonderful holiday together, we only spent a week together but you left an impression that we'll always have a memory of. "The light that burns twice as bright burns half as long, and you have burned so very very brightly,
Brian, B, you where a brilliant friend! We are deeply saddened and heartbroken you have left us. We will always remember our beautiful wedding that you where our grooms men in Italy. It's a gift you gave us that we are forever thankful for. We will remember fondly how much you cared for our son, always asking about his hockey and racing. We remember how much B was such a beautiful light. We have endless memories and beautiful stories! We will keep these close to our heart as we miss and remember Brian. May you know that Brian is deeply loved and will always be remembered. May you be at peace. With enduring love, Kate and Emilio Aquino
I am very deeply sorry for your loss of Brian, he was a wonderful, kind, bright light . My sincere condolences
Services for Brian Matthew Hicks
Celebration of Life will be held at:
Westview Funeral Chapel
709 Wonderland Road North,
London, Ontario
July 7, 2022 5:00 pm to 8:00 pm