Domenic Fera
March 1, 2023
It is with broken hearts that the family of Domenic Fera announces his passing on Wednesday, March 1, 2023 at the age of 68. Dom died peacefully after a sudden illness at University Hospital in London, Ontario with his wife Debbie and son Chris by his side.
Dom was a loving husband to Deb for 46 years; beloved father to Chris; father-in-law to Meghan; and "Papa" to grandchildren Ronan and Sullivan. He is survived by his mother Assunta; siblings Pat, Mary, and Cathy. He is predeceased by his father Bruno.
Dom grew up in Windsor, and ventured off to Toronto after he married Deb at the age of 20. They made London their home in 1988, and cherished their years on Sunnyside Drive. Dom had a successful career in corporate sales at Honeywell and Bell.  He enjoyed his 15 years of retirement: volunteering at the local food bank, going for long walks with Deb, playing cards with friends, serving as a member of his condo board, and traveling to Colorado to go on adventures with his grandsons. All who knew Dom appreciated his jokes, quiet pondering, endless patience, genuine interest in whatever was important to those in his life, mastery of being present in and enjoying the moment, and ability to not sweat the small stuff.
A Celebration of Life will take place at Westview Funeral Chapel, 709 Wonderland Road North, London on Sunday, March 5, 2023 at 2:00 p.m., with visitation one hour prior. All who cared for Dom are welcome to attend.
For those unable to attend the service in-person, please join the family via livestream. To register for the livestream, please click here: Registration page to view the livestream of Dom's service on Sunday, March 5, 2023 at 2:00 p.m.
Those wishing to make a donation in memory of Dom are asked to consider Ronald McDonald House Charities or a charity of your choice.
Leave a tribute for Domenic Fera
Dear Debbie, Chris & Family, words cannot express the sadness and shock we feel for the loss of yours and ours. From being our neighbor across the street to living in the same building, we have known and will always remember Dom as a caring, sharing, and daring person with a strong sense of responsibility and commitment. His kindness, friendship, and support to us and to others have made a great difference and will always be a legacy. We will miss Dom dearly... and our love and condolences to you all. - Wendy and Ben
My thoughts and prayers are with you Debbie and Chris.
A donation has been made to RMH.
Our most sincere condolences to Assunta, Pat, Mary, Cathy and Fera family. May every memory you share be a blessing in your lives and bring a smile as beautiful as Domenic's to your faces. Keeping you in our thoughts and prayers. 🙏💕
Deb and Chris, I am so sorry for the loss of Dom. He was an incredibly special human who was never short of a joke or witty comment or smile to share with others. I can only imagine the sorrow and grief you're feeling, and I just hope that all of your memories, photos, and messages from those who Dom touched with his kindness and warmth can help get you through. Love you both so much. Jess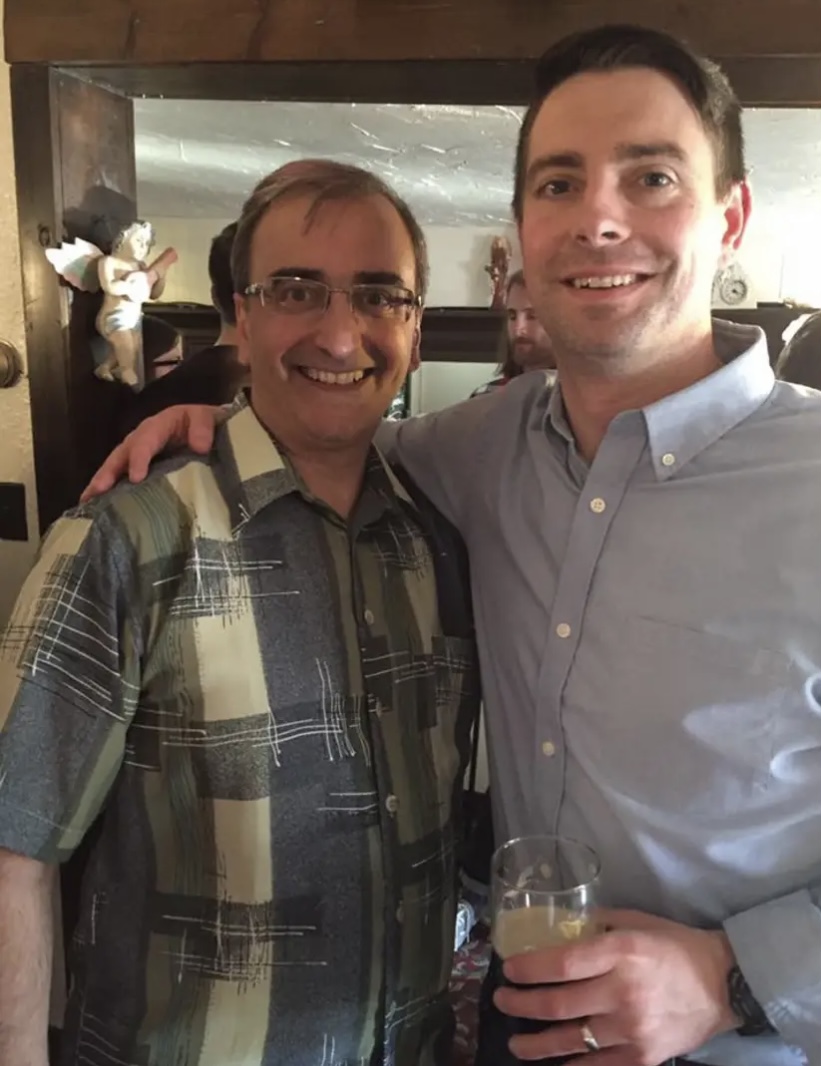 Deb, Chris & family, Our deepest condolences. We are so grateful to have had Dom touch our lives. From his warm & welcoming demeanor to his witty humor, Dom always made us feel like family. He was a kind & caring soul, and will be deeply missed. We pray the many wonderful memories of him can provide some comfort. Love you guys. Lisa, Henry & Tim Sweeney
A donation has been made. Message from the donator: Debbie and Chris and family, we are so very sorry for your tragic loss. Domenic was a good soul, kind, generous and funny. Paylin cherishes the memories of Dom, one of which he insisted that she take a balloon, with her giving it back, and him giving it back to her to the point where it became a game after the visit, where they mailed it back and fourth to and from London. Sending our love and a proverbial ballon to Dom in heaven. Sending our love and condolences to you all. Gone much too soon. Carlee, Chris and Paylin Xoxo
Our deepest sympathy for your loss we have you and your family in our prayers.💕🙏
Domenic was a great peer to work with and a very good human being. I considered Domenic not just a working buddy but a friend and am very sad to hear of his sudden passing. Sending condolences to Chris and Deb.
A donation has been made to RMH. Message from the donator: Debbie, Chris, and family, Across the miles, we are with you in spirit. Domenic was a master conversationalist, wise and witty, compassionate and sincere. We loved our 'Covid coffee dates' at Weldon Park or the Masonville parking lot, very happy memories with you both. We are so very sorry. June and Dean Coutu
We are profoundly saddened at the news of Domenic's passing. Our thoughts and prayers go out to all of the family. We know he is greatly missed by all.
I am so happy that Dom and I became such good friends over the last five years. We had a lot of fun and laughs despite our trials and tribulations. Thank you Dom for the numerous things I learned from you as well. I will miss you Dom.
We had the pleasure of living next door to this lovely family on Sunnyside Drive. They were not only wonderful neighbours, but became our dear friends. We can't imagine Deb without her Dom, but I hope she knows we will be here for her through this difficult time. Sending lots of love from, Jeff, Lindsey and Zoe xoxo
Dear Debbie and family So sorry to hear of Domenic's passing, our heart goes out to you and Chris. Cherish his memory forever and he will never really be gone. Take care of youself and Chris and his family Love Uncle Richard and Aunt Linda and family
Debbie, Chris and family, we are so saddened by your loss. Domenic was a wonderful soul and will be missed. May your cherished memories of Domenic give you some comfort going forward. Again our deepest sympathies. Joe and Bianca
A donation has been made to RMH.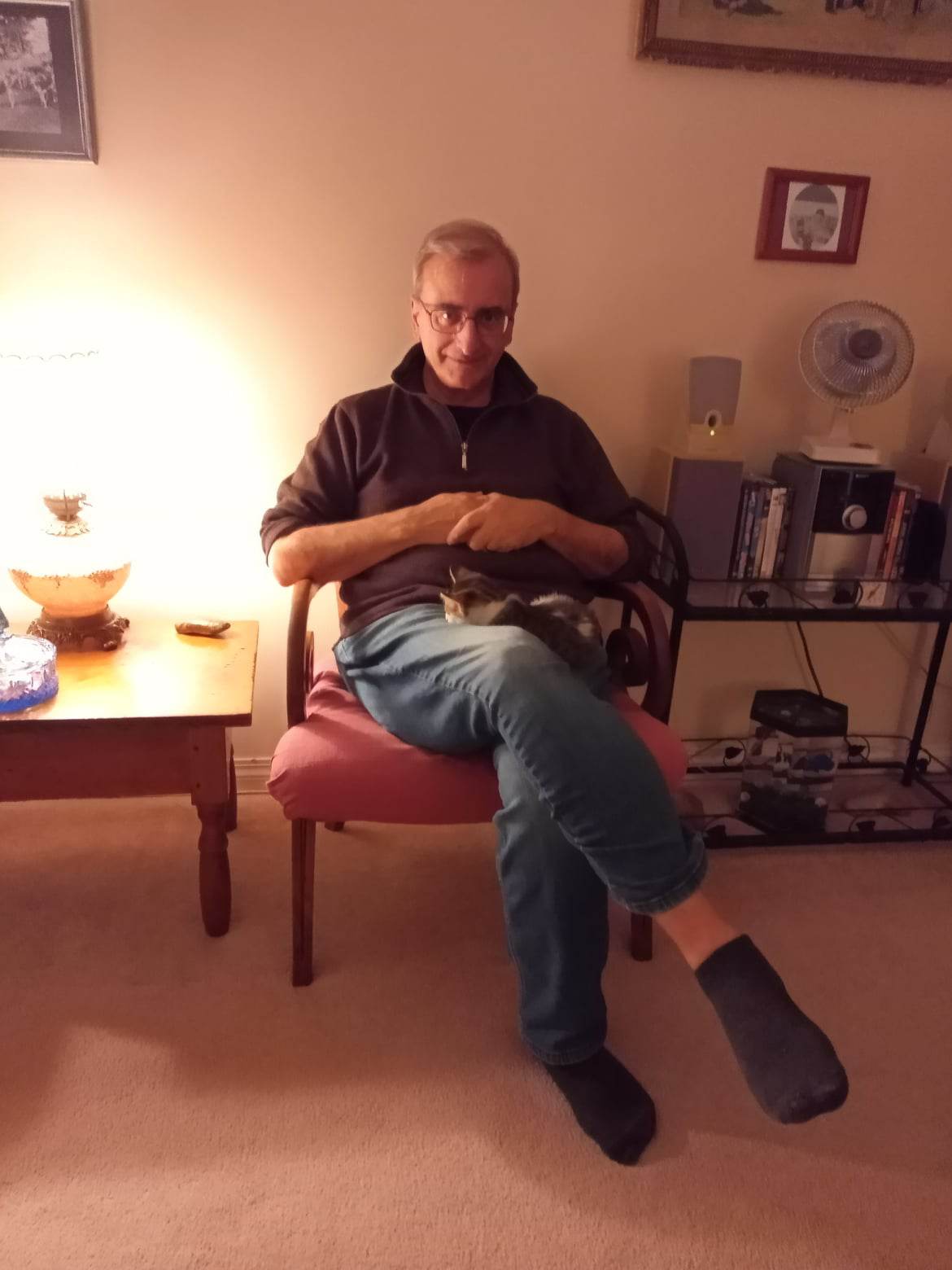 Dear Dom, You left this earth far to soon. My thoughts and heart are with Deb, Daisy, and all of your family and friends in this most difficult and sad time. May happy memories see them through. I will remember the wonderful visits and Rummy games with you and Deb. I will remember one visit in particular at my place, not so long ago when my little foster kitten jumped up on your lap and fell asleep. Rest now, in peaceful slumber.
Services for Domenic Fera
Visitation will be held at:
Westview Funeral Chapel
709 Wonderland Road North,
London, Ontario
March 5, 2023 1:00 pm to 2:00 pm
Celebration of Life will be held at:
Westview Funeral Chapel
709 Wonderland Road North,
London, Ontario
March 5, 2023 2:00 pm
Make a donation
If you wish to make a donation, please consider one of the charities listed below. You will be taken to the charity's website to process your payment.
Ronald McDonald House Charities
Notify family of your donation
Kindly submit the form below if you wish to notify the family of your donation.