Donald 'Dan' William Carr
November 13, 2023
Peacefully on Monday, November 13, 2023 at St. Thomas Elgin General Hospital, Dan Carr of Dutton, in his 76th year. Beloved husband of Judy Carr for over 50 years. Cherished father of Peter Carr of Dutton, David Carr of West Lorne and Jillian Carr of Dutton. Very proud Papa of Alexis, Jeffrey and Matthew Carr, Hannah, Gracie, Emma, Benjamin and Lily Carr, and Jacob and Spencer Murdy. Dan will be forever remembered and dearly missed by his sister, Patti Stafford of Dutton; sister, Connie (Mike) Parker of St. Thomas; son-in-law, Jeff Murdy of London; and many nieces, nephews, cousins, brothers-in-law, sisters-in-law and several close friends. Dan was predeceased by his parents Gary and Eileen Carr, as well as his brother-in-law Bob Stafford. Visitation will be held on Sunday, November 19, 2023 from 1:00 – 4:00 p.m. and 6:00 – 9:00 p.m. at Westview Funeral Chapel, 709 Wonderland Road North, London, where the funeral service will be conducted on Monday, November 20, 2023 at 1:00 p.m. A livestream of the service will be available for those unable to attend in person. To register for the livestream, please click here:
Livestream of Funeral Service for Dan Carr
Cremation to follow. In lieu of flowers, those wishing to make a donation in memory of Dan are asked to consider Childcan or Ducks Unlimited Canada.
Leave a tribute for Donald 'Dan' William Carr
Patti and Connie -- Sad to hear of Dan's passing. Sending condolences and warm thoughts to you and families. Ellen Ashton-Haiste
Jillian, We just got home from being out of the country for 11 days and saw your dad's obit in the Free Press. We want you to know that we are deeply sorry to read that news and just know that our thoughts and prayers are with you. May the Lord bring you peace and comfort both now and in the days to come. Pass on our condolences to your mom.
Our condolences on the loss of Dan to the Carr, Stafford and Parker families. Dan was a great guy.
Sorry to hear of Dan's passing. My condolences to his family. Dan was my first boss, a very fine person.
Thank you for all the great memories and your kind heart. Glad to call you a friend Dan.
Big Dan, you were such a kind soul with such a huge heart. Your smile lit up every room and your character was like no other. Don't tell anyone at the marina but you've always been one of my favourites out of poppas friends. You'll be missed but I know you'll be around. Judy I'm so sorry for your loss, I send you all my love. 🤍
Dear Jillian: I am so sorry to hear the news about your Dad. I am thinking of you and your family. May your memories bring you comfort as you face the days ahead. Debbie Pettit
Dear Jillian, So sorry to hear about your dad. We are thinking of you during this difficult time.
To the Carr family, I am so sorry to hear about Dan's passing. I thought he was a wonderful person to talk to and am very saddened to see him go. My condolences to the entire family
There are no words to express our deepest condolences to the loss of big Dan like we used to call him. We are celebrating his legacy and not mourning because he was one of the greatest people we have ever known and work for. A man may die, but his legacy will continue through his deeds. We loved and admired his leadership. We cherish and treasure the memories we made while working for him. Please accept our condolences and support, our thoughts and prayers are with the whole family 🙏
Judy and family, we are very sorry for your loss. Dan was one of the greatest people we've ever met. We will always cherish the wonderful memories we had with him and he will be forever missed. There is no one in this world like him. He was such an inspiration in our lives, we will never forget the valuable lessons he taught us. Memories made will never be forgotten and his energy lives on in our hearts. We love you Dan!
We are wishing everyone sweet memories and lots of hugs this weekend.
We are so sorry for your loss. Dan was a great guy and we hope you take comfort in the many, many wonderful memories you have of him. Thinking of you all.
Sorry to hear of your loss. Dan and his Dad were very good to me, Many happy memories.
Judy and family, Connie and Patti We are so sad to see the passing of Dan. We had so many great times during ball playing days. Are thoughts and prayers are with you during these difficult times. We are in Florida at this time and will be unable to attend the funeral but again we'll be thinking of you Love & hugs Steve and Toni
To Jillian - Please accept my deepest sympathy in the loss of your dear Dad. I'm so sorry. How well I remember you speaking of him in glowing terms over the years! Do know my caring thoughts are with you and your family. Peace to you . . . Norma Clare
Papa, I wish you could've lived forever. I so badly wish you could be here for another Christmas, another hockey game in the garage, another family dinner with Chef Papa, spending time with the puttice's (cats), for future important moments in all the grandkids lives and so much more. But I know you're proudly watching down over us, and always with us in our hearts. I'm forever grateful for the precious time I've really gotten to know and understand the depths of Papa's sweet, loving soul behind the goof ball that he was. I still hear your jokes and funny phrases in my mind, and will forever hold on to every memory. I'm so sorry for the suffering you had to endure before you had to go, I hope that you're at peace and free of any pain now. I'll see you again some day, and I'll miss you every day until then. For now, know you're always in my heart ❤️ I love you so very much Papa.
Always smiling and would say hi to all as he passed them on the street. Passionate about his marina life and willing to share it with anyone who had an interest. Dutton and PGYC will miss Dan dearly.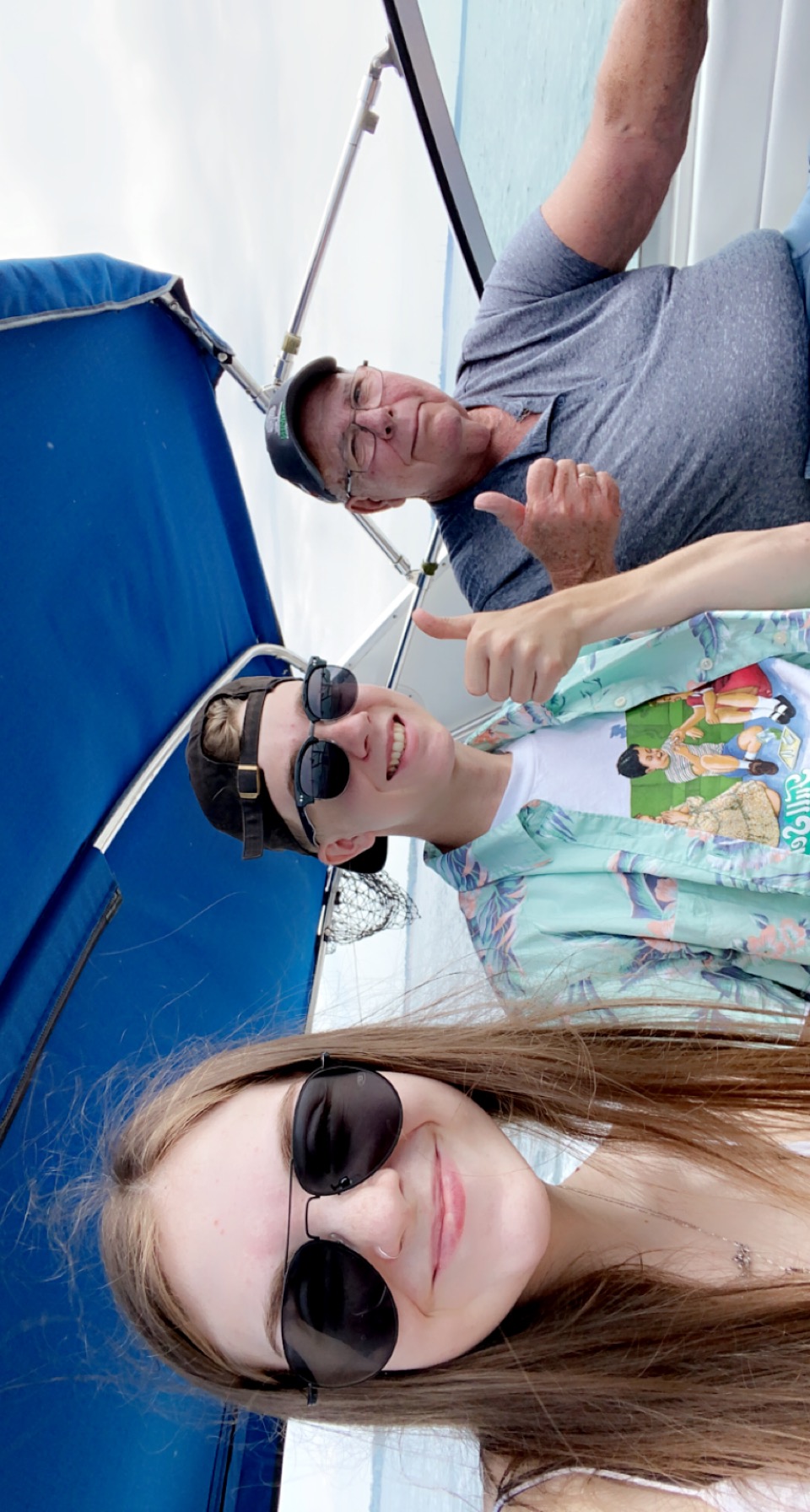 I'd do anything for one more hug… Thinking of you makes me so thankful that you and Nana have given us the best family. You make me so proud to be a Carr.❤️❤️❤️
Papa, you're truly one of a kind and it's hard to believe you're actually gone, it still doesn't feel real to me… I am and forever will be grateful for every moment we've had together from car rides to hockey, looking up to see you in the stands, boat rides, a quick visit to Nana and Papa's, you stopping in to bring us pie, or just receiving a text message from you. I am ever so thankful to look back on the times when any one of us needed anything and you always said if we did to COP (call on Papa). Everything down to just your presence will be missed and the thought of you being proud of me keeps me going. Genuinely thank you so much for everything Papa, I love and miss you so much.❤️❤️❤️
Judy and Family Please accept my sincere condolences on the passing of Dan As a former employee of Shell, and as a customer, I dealt with Gary at his service station on Wharncliffe Rd., and later with Dan at the 401 Service Centre, Dutton, and later at the Shell station on Wonderland Rd. Ted Beernink
My Deepest Condolences to the Carr Family & extended family. When I first moved to London, I worked at Shell with Dan, I was there for 14 years. He taught me a lot & instilled good traits in me. It made me feel like Family, not an employee. He was kind & had a good heart. He will be greatly missed. Howard Jaeger November 15, 2023
Patti, Connie and families. I was so sorry to read of Dan's passing. Thinking of you both at this sad time.
What can I say in tribute to my brother-in law that has not already been said in the many cards, letters, social media posts, by visits from neighbours, and telephone calls to Judy, Jillian, Peter and David. He will always be remembered as a kind, thoughtful, understanding, generous person who could give you the advice you needed and the encouragement to go on in all kinds of situations. His and Judy's home and hospitality was and still is superb. He was a rock in spite of his difficulties with his health. He lives on through his children and his grandchildren . Whether it be hockey, baseball, volley ball he supported them all either physically or mentally. I am glad I had him as a brother-in-law and a friend He will be missed by all. RIP Dan.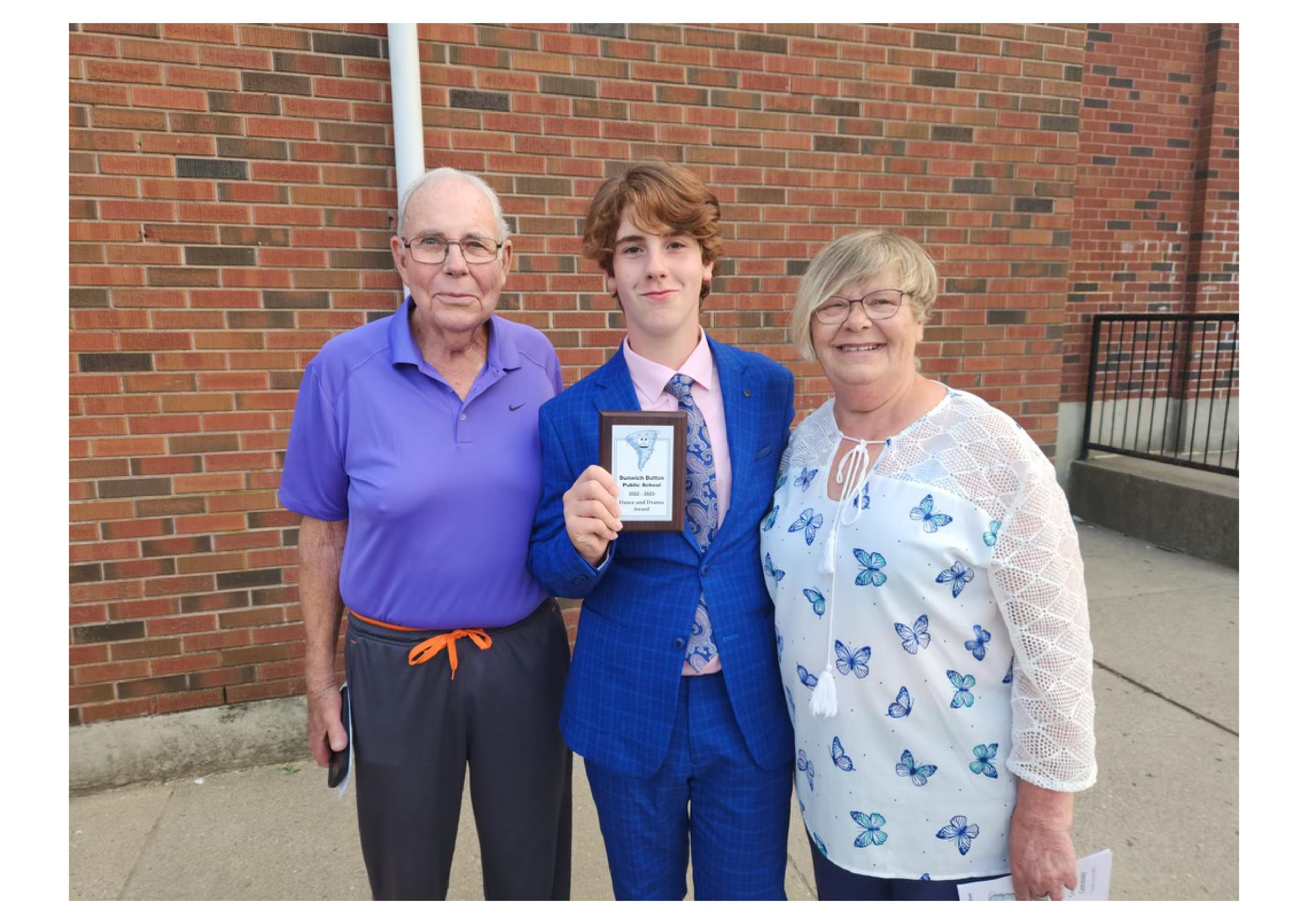 -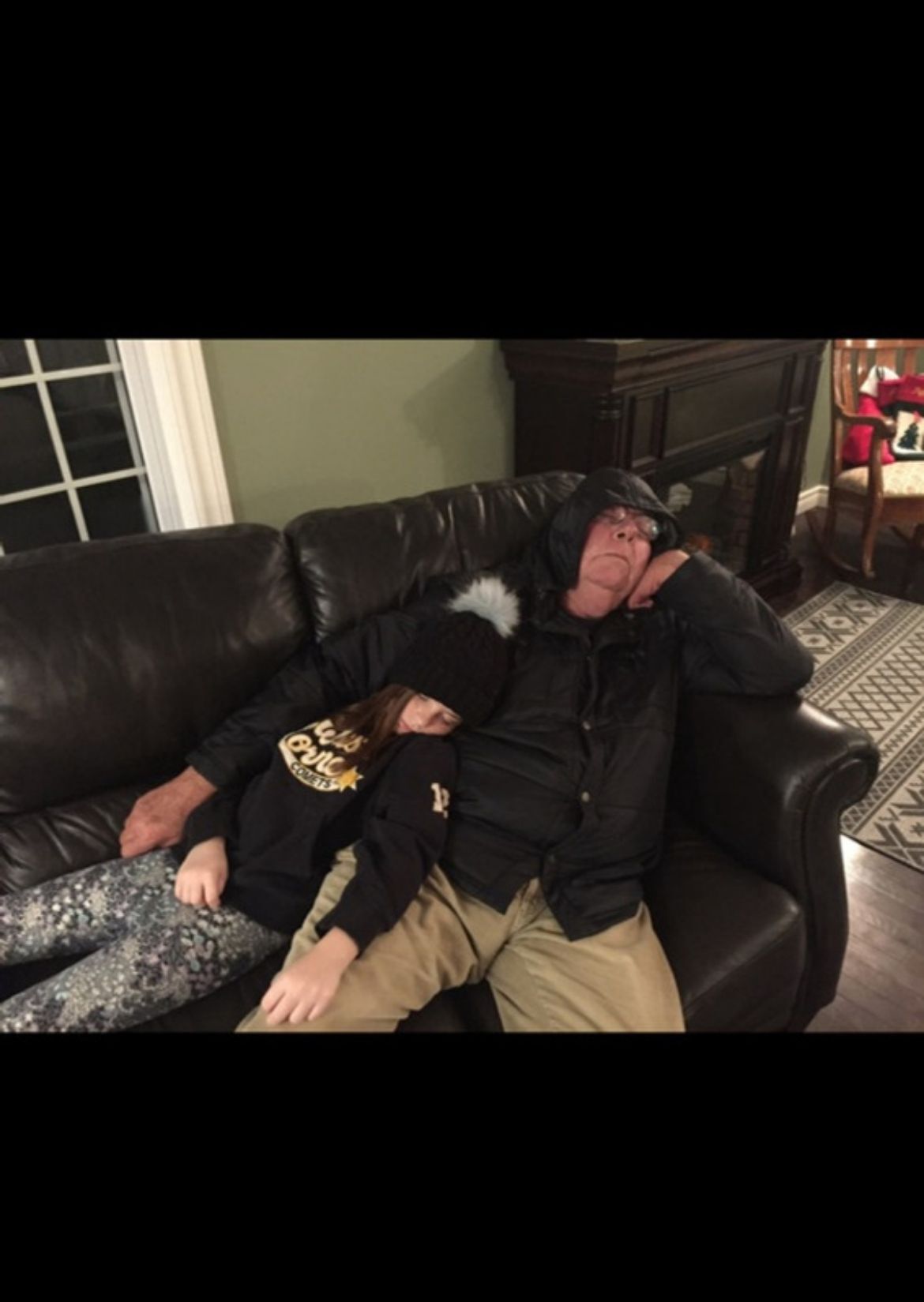 I miss your hugs, papa. You're the warmest and most comforting person I've ever met, and it was a great privilege I got to call you my papa. These past couple days, our family has not felt the same, we are missing one of the most important Carr's. I wish I could tell you about all the good things that have been happening in my life recently and you tell me "that's great girl!" I would do anything to be able to hear your voice again. Thank you for everything, thank you for being in every crowd of everything I've ever done, and I know you still will be in the crowd, cheering me on from heaven, a place i selfishly envy that they get to be with you and I don't. I love you more anything and I miss you to an extent I have never experienced. Lil the pill
Dan it's so hard to believe that you are gone. We will remember the fun times at our grandchildren's hockey games (and the "special coffee"), birthday celebrations, and the cruises we took. We watched with you as the grandchildren grew to be strong, kind, and generous. Dan you had a big part in that. They will forever feel your presence as you will always be with them. They are the best part of you. There will be many times of reflection on happy memories. Rest In Peace, Dan, and we will see each other someday again. Our thoughts and prayers are with you Judy, Peter, Dave, and Jillian and the Family.
I was so very sorry to hear the news of Dan's passing. He was such a great guy. Sail on buddy.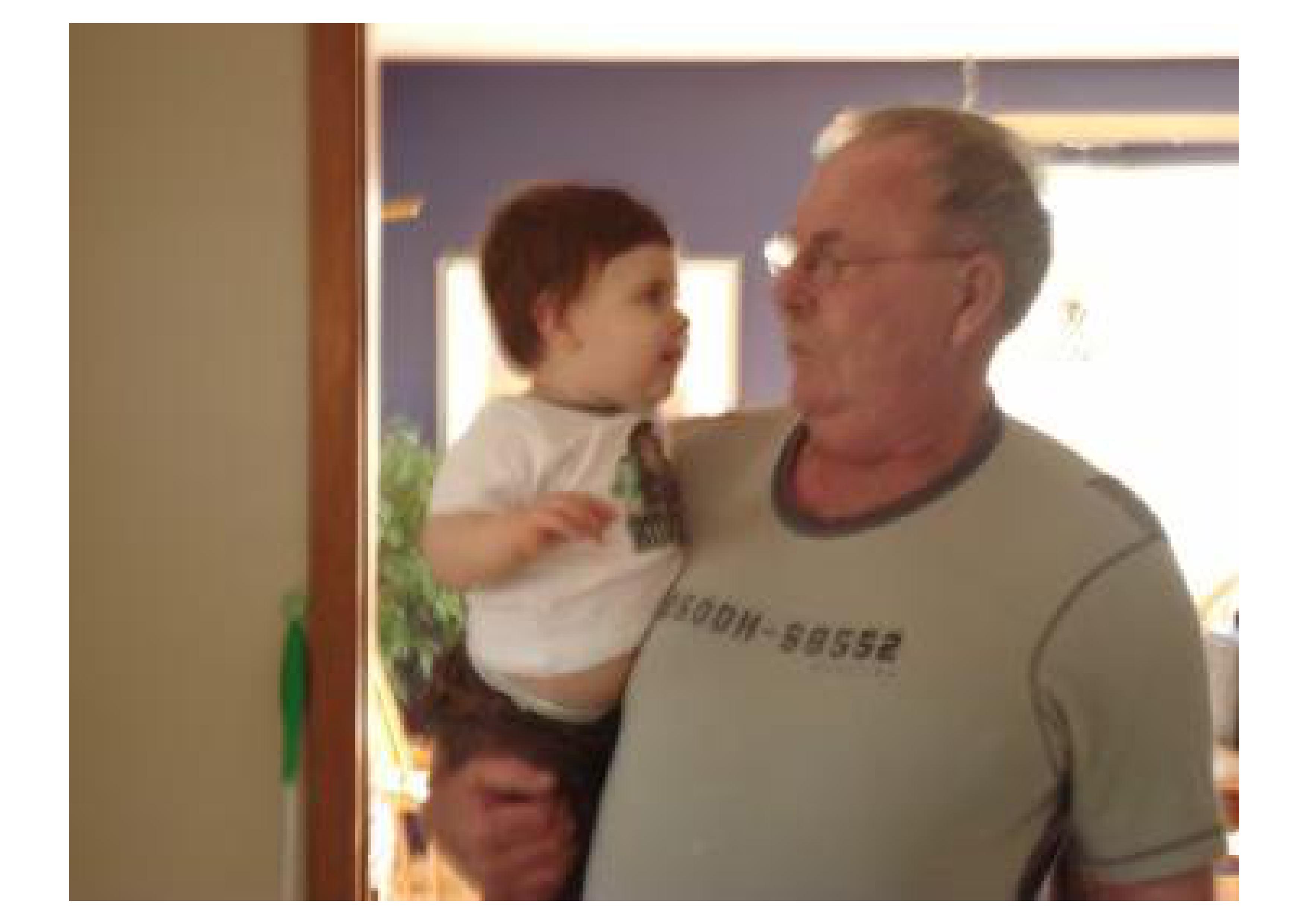 Papa And Me❤️
Papa you were one in a million every-time you came into a room everyone light up every joke you made there was no one not laughing. Heaven gained the funniest, kindest,all around greatest person ever. I can't even comprehend the fact your gone. Every time I saw you the first thing that you would say is "hiya snake" and my response would always be "hiya papa" your nicknames were the greatest, even for my friends they will never forget the amazing nicknames you gave to them. I love you so much ❤️-Jacob Connor David Murdy (AKA) Snake
To Jillian, Jacob and Spencer, and Jeff..... My sincere condolences to you with the passing of your father. The strength you share with each other will carry you through the sad times. Love to you , Ruth
Judy and Family. So sorry to hear of Dan's passing. We haven't got together for a long time , but have many great memories from back in the 80's. Jim & Suzy Turnbull. Grand Bend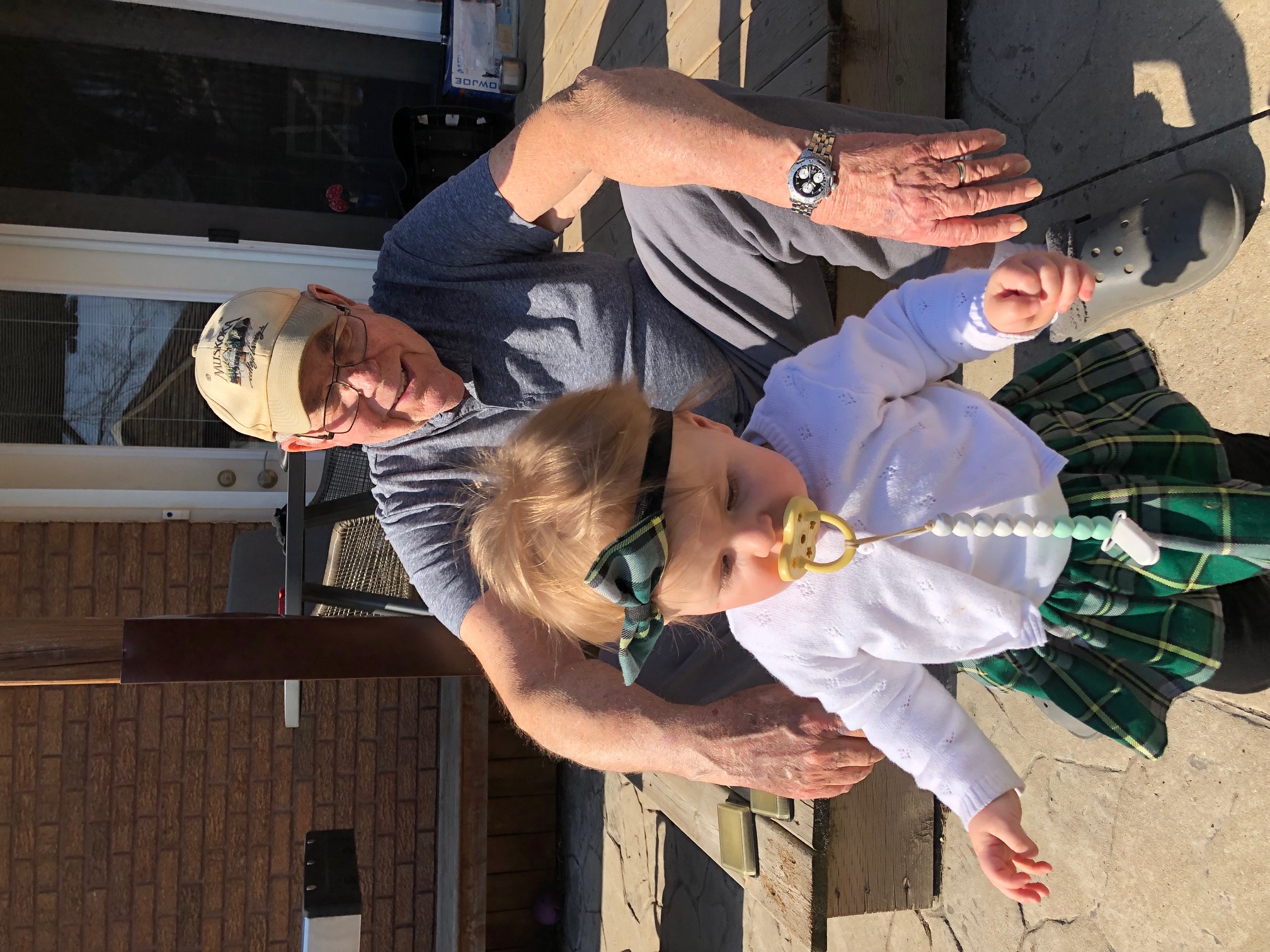 Dan had a huge heart and he made you feel welcome anytime you popped over to visit. It was offensive if you ate before you came. He loved when I would bring the girls and thought they should have nicknames because their Dad had one. Pickle and Peanut were his nicknames for Mackenna and Sadie.
Just wanted to say that we have just lost another great man and person but most of all a friend. Just also wanted to say this man has done so much for so many and has given so much to the area sports teams whether it was hockey or baseball . Thank you Dan for always making me feel welcomed and for all of your jokes and sly humor you will be missed around the table during the hunt and I'll miss our talks at the diamond during the local fastball games . Now you And your brother in law can sit back and argue nhl hockey again .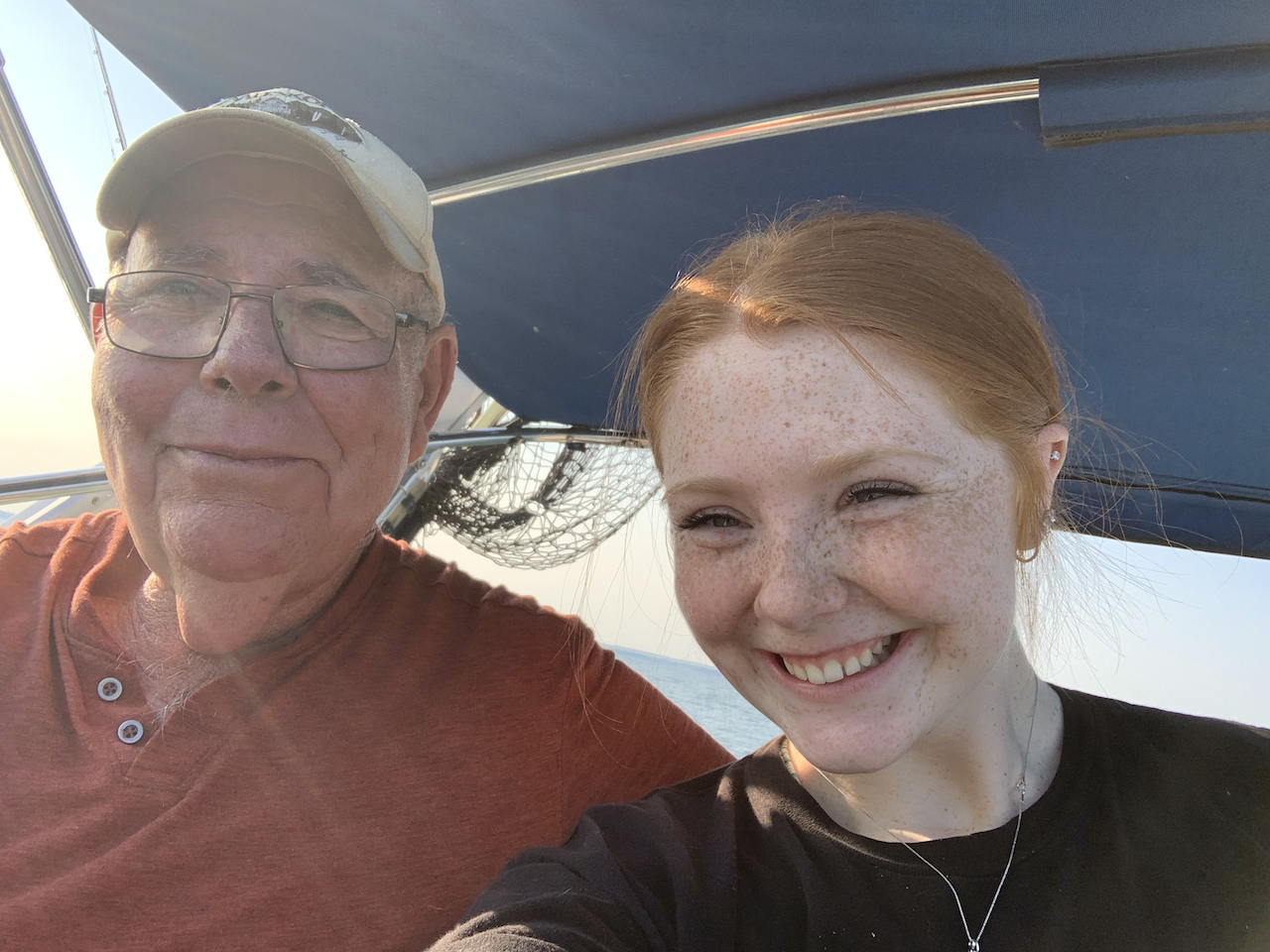 My Papa was many things; a coach, a Dad, a mentor, a friend, a husband, a brother, an uncle, and many more. But most importantly, he was our Papa. Countless car rides to hockey and soccer games, looking up and seeing him in the stands, his funny dance moves and iconic nicknames he would create, his endless jokes and support, his love for cats and dogs, and his passion for hunting, boating, and sports are just a few of the many things that made him Papa. As well as all of these features, my Papa and my Nana gave me the worlds greatest Dad, as well as the most amazing cousins, Aunt, and Uncle AKA those who comprise the Carr Family. I remember vividly being very young, spending Halloween at Nana and Papa's house. The whole family was there, hanging out and having fun. I got spooked by some decoration and went running to find my Dad and get a hug for safety. Since I was so young, I was also very short, so I ran to the first person I saw. All of a sudden I hear my Papa's voice. He looked down at me and said "Oh hey there Gracie!" Even though Papa wasn't the first person I was looking for when I got scared, his embrace and the way he held me close is a feeling I'll never forget, and hold onto forever. It's a sad time to realize that our Papa is gone, but the memories we have shared and the time we had together will always be cherished. The Carr family has lost a core member, but Papa's legacy will never be gone. I will love you forever Papa, Gracie (AKA Gracifer AKA Fargis)
Love seeing all the amazing tributes from your grandkids Uncle D. You were truly one of a kind but in many ways just like your Dad(Papa). Always had the best one liners and comebacks for anything. You touched so many lives and would lend a hand to anyone that asked. Thanks for being an amazing Uncle and second Dad. I know you and Dad are having a couple beers up there watching over us. Love you Uncle Dan, rest in peace!
Judy, Jillian and families, My heart as heavy for you all as you try to navigate through this. For the man who was the original ROCK! His legacy shines in each of you❤️ Hugs, Stephanie
I love you forever and I miss you rest peacefully I will see you one day in the clouds my friend I love you until the very last day of my life Rest In Peace I will never forget you you are the best papa I ever had love you forever papa ❤️❤️❤️❤️❤️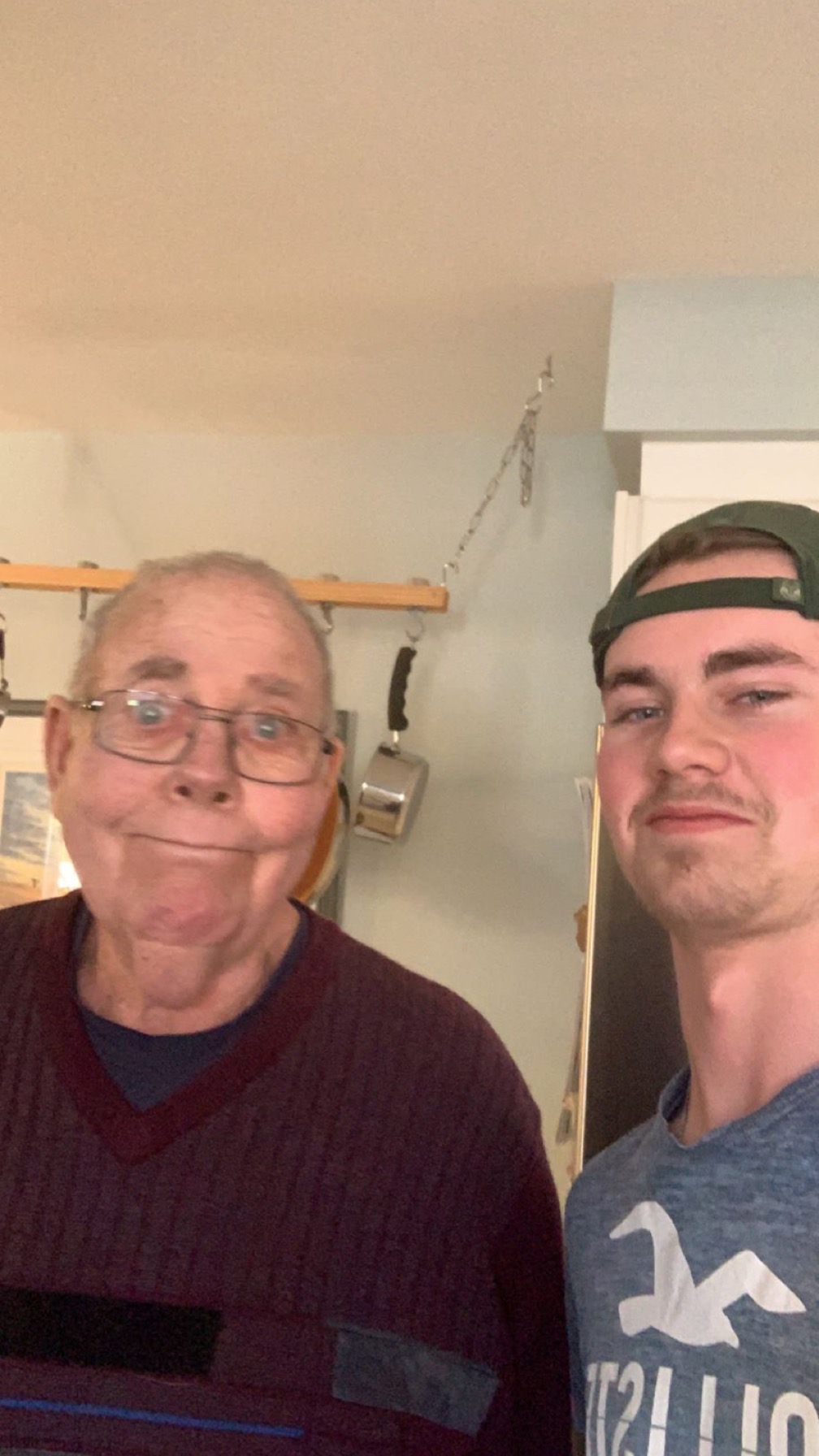 Donald William Carr, Papa you were truly one of a kind. You supported everything I did from being a kid and coming to every hockey game I played in even driving me to tournaments in places like New York just so you could see me play, to being an adult and you being there at the kitchen counter every morning and every night to wish me a good day at work and to ask me how my day was at the end of the day (Hey Norton were you down in the sewers again today?)Is definitely a question I will miss every time I come in the back door. No matter what you were always there for me and loved me unconditionally you were a prime role model and taught me so many valuable lessons to help make me the man I am today and I can't thank you enough for all of it. Thank you for everything Papa I will love you forever❤️Matthew Donald Carr
I will miss your beautiful smile, and your wonderful hugs . Your easy going nature and the way you made everyone feel special was a gift - I'm so very thankful you welcomed Jeff and I into your family . I will think of you every time I sip forty creek butter tarts . Love you Big Dan ❤️😘
To one of my biggest role models: Thanks for being my number one fan in everything I've had the pleasure of doing in your presence. Thanks for telling me when to throw the change up, and when to come over unload the trailer when you needed a hand. I'll never forget you coming out to watch me play even when you were sick. All the way across Ontario you drove to support me, and I will never forget that. Ever. Thanks for everything Papa, Beaner
So sorry to hear of Dan's passing. He was a great guy. Always smiling. He will be missed. Condolences to Judy , Peter, Jillian , Dave and families.
No words, actions or person could ever quite describe the importance and impact papa had on many lives. Either it was just your normal Dutton civilian he passed going to the gas station who always waved hello, or his 10 grandchildren, who always knew they had someone in their corner. We will forever miss the laughter, the jokes, the tickle monster and papas little dances, but there will not be a day passed, where we don't think about papa, and all the amazing memories. Heaven was lucky yesterday. It gained the funniest and most amazing papa in the world. I thank nana and papa every single day for giving me the most amazing family I could ever ask for. Thank you for creating the people I love the most, and turning me into the loving Carr that I am. I love you forever papa -Lil the pill
We are at a loss and miss our friend Dan that we had hoped to see again during his road to being strong and well. We are extremely touched by Hannah's post. It is the best, well worded tribute a granddaughter would write about her Papa. He would be so honoured. Our condolences to Judy and the entire family. Hoping Dan is in a brand new 40' Searay fishing in heaven right now.
Papa was more than a man, in a way, he's always felt like an angel; watching over us all, making sure we were all cared for, seen, and heard. It's crazy to think how families begin with two people, and to think of the incredible life he's created for all of us. The Carr family is strong and we stick together, but I will miss you forever, Papa. Hannah 🤍
Services for Donald 'Dan' William Carr
Visitation will be held at:
Westview Funeral Chapel
709 Wonderland Road North,
London, Ontario
November 19, 2023 1:00 pm to 4:00 pm
Visitation will be held at:
Westview Funeral Chapel
709 Wonderland Road North,
London, Ontario
November 19, 2023 6:00 pm to 9:00 pm
Funeral Service will be held at:
Westview Funeral Chapel
709 Wonderland Road North,
London, Ontario
November 20, 2023 1:00 pm
Make a donation
If you wish to make a donation, please consider one of the charities listed below. You will be taken to the charity's website to process your payment.
Childcan
Ducks Unlimited Canada
Notify family of your donation
Kindly submit the form below if you wish to notify the family of your donation.