Dr. Gamal Edward Sadek
May 27, 1952 - February 23, 2022
I have fought the good fight, I have finished the race, I have kept the faith. Finally, there is laid up for me the crown of righteousness, which the Lord, the righteous Judge, will give to me on that day.
2 Timothy 4: 7-8
By the Lord's graceful hand, Dr. Gamal Edward Sadek departed peacefully from this world in the comfort of his home on February 23rd, 2022. He is remembered by his loving wife Dr. Madeleine Moussa, his two sons Peter Sadek (Sally Sadek) and Dr. Andrew Sadek, and his three grandsons Jacob, Daniel and Nathan Sadek. He is also remembered by his siblings: Dr. Amal (the late Mamdouh), Dr. Evette (Mr. Galal) and Dr. Odette (Dr. Latif); and his brothers and sister-in-law; the late Mrs. Mary (Eng. Atef) and late Dr. Mofeed  (Eng. Magda) and Eng. Magdy (Eng. Odette). He will be missed by his many nieces and nephews, cousins and all his friends.
The visitation will be held on Friday, February 25, 2022 from 6:00 – 9:00 p.m. at Westview Funeral Chapel, 709 Wonderland Road North, London, Ontario. Proof of double vaccination will be required upon entering the funeral home.
The funeral will be held on Saturday, February 26, 2022, at St. Paul's Coptic Orthodox Church, 1151 Royal York Road, London, Ontario, with Mass at 8:30 a.m. and the funeral prayer at 11:00 a.m. Interment, Woodland Cemetery.
Aghapy to follow after the burial.
Those wishing to make a donation in memory of Sadek are asked to consider the St. Paul's Coptic Orthodox Church.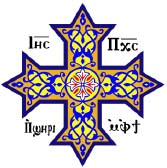 Leave a tribute for Dr. Gamal Edward Sadek
So sorry to hear of Dr Sadek (Uncle Gamal's) passing. Deepest condolences to Aunty Madeline and his family.
A donation has been made to St. Paul's Coptic Orthodox Church. Message from the donator: May his memory live on forever.
I was so sorry to read of Dr. Sadek's passing. I had the pleasure of knowing him and Dr. Moussa for several years and know them to be truly kind people. Please accept my sincere condolences.
Make a donation
If you wish to make a donation, please consider one of the charities listed below. You will be taken to the charity's website to process your payment.
St. Paul's Coptic Orthodox Church
Notify family of your donation
Kindly submit the form below if you wish to notify the family of your donation.