John Lorne MacIsaac
June 13, 2022
Peacefully, with family by his side at Parkwood Institute, on Monday, June 13, 2022, in his 85th year. Beloved husband of Katie for 53 years. Loving father of Karen (Scott), Mary (Dan) and Steve (Angela). Cherished Papa of Tyson, Kaitlyn, Jack and Abby. Missed by several nieces and nephews. Predeceased by his parents Duke and Sally, and by brothers Duke, Donald and Web.
Visitation will be held at Westview Funeral Chapel, 709 Wonderland Road North, London on Friday, June 17, 2022 from 7:00 – 9:00 p.m., with prayers at 6:30 p.m. Funeral Mass will be celebrated at St. John the Divine Parish, 390 Base Line Road West, London on Saturday, June 18, 2022 at 10:00 a.m. Those wishing to make a donation in memory of John are asked to consider the Society of Saint Vincent de Paul.
Leave a tribute for John Lorne MacIsaac
Katie and family, God bless John Lorne. We were life-long friends from Chapel Hilll, Glace Bay. A true Cape Bretoner known for his love of music. He and I went to Glace Bay to see Rev Bill Rankin (myfirst cousin) just prior to Father Bill's death. Sincerest condolences on his loss to us. Lots of love, Xavier McGillivary, Glace Bay, now Ottawa.
Steve and Angela, so saddened to hear of your Dad's passing. My sincerest heartfelt sympathy goes out to you and your family. May he RIP and you treasure all the fun and fond memories you had together.
My condolences to Katie and John's family. My husband ,Bob, and John were friends from way back. Bob often spoke of him and they visited when John and his family moved to the Westmount area. I am sad to hear of his passing so close to Bob ( March 14) - I am sure they will be friends in the great beyond!
My dear, sweet Uncle JL - I will never forget his laugh, his smile and how he would always hum or sing a song, it made me smile every time. His love of life, family and faith is truly inspiring - thank you for bringing so much joy to us all and leaving us with such funny and beautiful memories of you. To Katie and my cousins, I love you and my heart is with you.
I am sad to learn of John Lorne's passing. I am Donald "Brother" MacNeil's daughter of Big Pond. Dad and John Lorne were great friends as children. When John Lorne's brother, Donald "Duke" passed away, I got to know John Lorne. Dad, Jackie, John Lorne and I had lunch at my house. I picked up John Lorne at the Sydney airport and we drove to Big Pond. I found him to be so charming and funny. We corresponded a bit after that and we had hoped to see him again in Big Pond. Love to his family. Lorna MacNeil
Dear Katie, What a great photo of John. I am so sorry for your loss, and this loss to all your family. Sending you love and hugs, and may your precious memories of John bring you Peace. God Bless you All, Sheila Stevenson
Dear Katie and family, I was saddened to read of John's death this morning. It was always a pleasure to see him each year on the Monday of Holy Week at St. John the Divine, as the priests gathered for dinner prior to the Mass of Chrism. We'd get caught up on all the news of the year, from Sarnia, to London, and the East coast. There was no mistaking the love John had for his family, friends and God. He was a good and faithful servant. May he now enjoy the promise made to him~ to enjoy eternal happiness in the Father's house. Rest In Peace John.
Hello Katie, We are saddened to learn of John's passing. We have many fond memories of the good times we spent together as neighbours in Brights Grove. Our thoughts are with you and your family at this time. Sincere condolences, Veronica & Derek Blake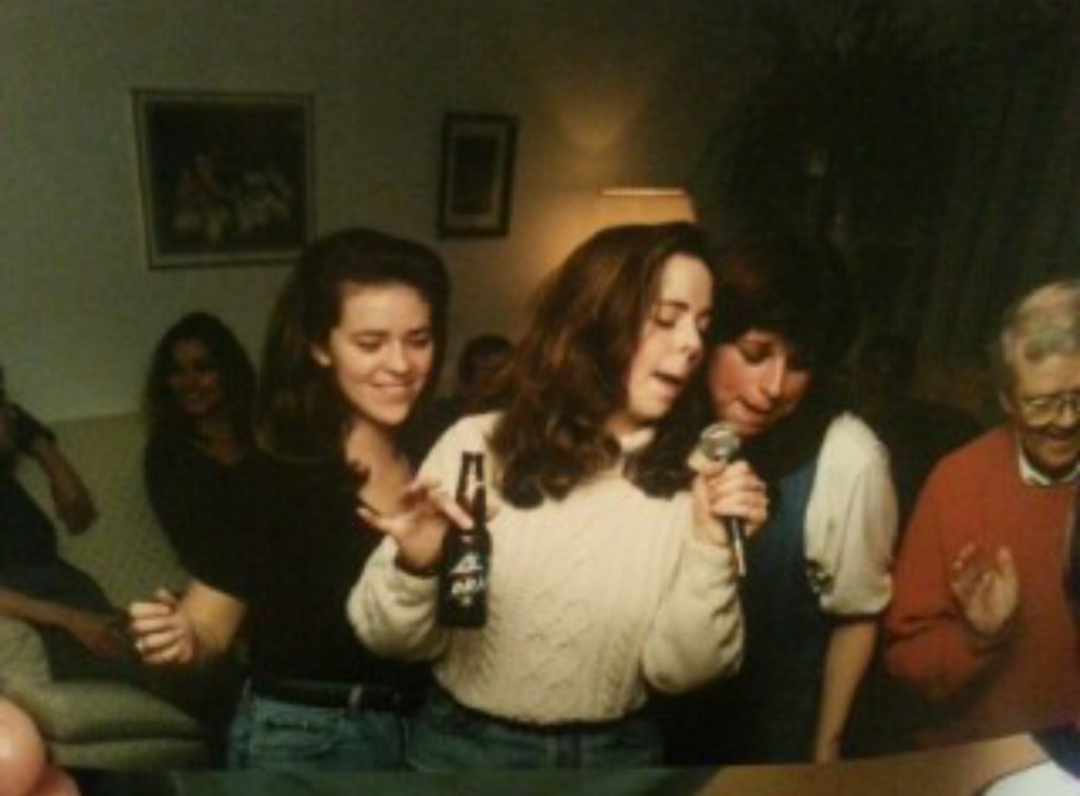 So sorry to the entire MacIsaac family for your loss. My deepest condolences. I met John, Katie, Karen, Mary and Stevie in 1982. Wonderful people. Had many good times with them. John playing the piano and us singing Christmas carols. Many, many other good times too over the years. John was a kind, smart, talented man who was very proud of his children. He was an active member of their church, St. John Divine on Baseline Rd. Very saddened by this news. RIP John Lorne. God speed. 🙏🙏💜💜 Picture I posted is from 1991. A karaoke night at my house. Karen, Mary and John singing their hearts out. Great memories.
Services for John Lorne MacIsaac
Visitation will be held at:
Westview Funeral Chapel
709 Wonderland Road North
London, Ontario
June 17, 2022 7:00 pm to 9:00 pm
Prayers will be held at:
Westview Funeral Chapel
709 Wonderland Road North
London, Ontario
June 17, 2022 6:30 pm
Funeral Mass will be held at:
St. John the Divine Parish
390 Base Line Road West
London, Ontario
June 18, 2022 10:00 am
Make a donation
If you wish to make a donation, please consider one of the charities listed below. You will be taken to the charity's website to process your payment.
Society of Saint Vincent de Paul