Larry James Davis
November 28, 2022
Passed peacefully at LHSC – Victoria Hospital, with Kate at his side, on Monday, November 28, 2022, at the age of 69. Beloved husband of Katherine, "Kate", for 26 years. Loving father of Geoffrey Allen Davis and Christine Lorretta Davis. Adored Papa to Autumn Davis-Stol. Larry was an avid hockey player, fly fisherman, and enjoyed extreme skiing when time allowed. His kind spirit, generous attitude, and keen wit will be missed by all who knew him. Cremation has taken place, and a memorial service will be conducted at Westview Funeral Chapel, 709 Wonderland Road North, London, on Wednesday, January 11, 2023 at 2:00 p.m. There will be no visitation prior to the service, but a reception following. The family welcomes you to join in the service via livestream.
To register to view the service, please click here: Registration page to view Larry's service on Wednesday, January 11, 2023 at 2:00 p.m.
In lieu of flowers, those wishing to make a donation in memory of Larry are asked to consider the Canadian Cancer Society. For donation information or online condolences, please visit www.westviewfuneralchapel.com
"Rest In Peace my loved one, until we meet again."
Leave a tribute for Larry James Davis
Miss you already, Larry - you were an excellent competitor and friend in our summer hockey
Larry was a great guy who always had a big smile. We shared a lot of hockey games over the years enough that I got used to him swatting the back of my leg if I was blocking his view when playing D. Between his tall stature and extra giant pads there wasn't a lot of space left for a puck to find its way into the net. We also shared a love for music and guitar. He had a vintage Gibson from his dad that he brought over for me to try and later in life he treated himself to a new Martin D-28 which he also brought over to let me noodle on a bit. I also enjoyed a great day of fishing with Larry and Joe Bruckbauer (another sadly missed friend) where we drank and ate too much campfire fried perch while solving all the problems with the world. Good memories I will cherish forever my friend.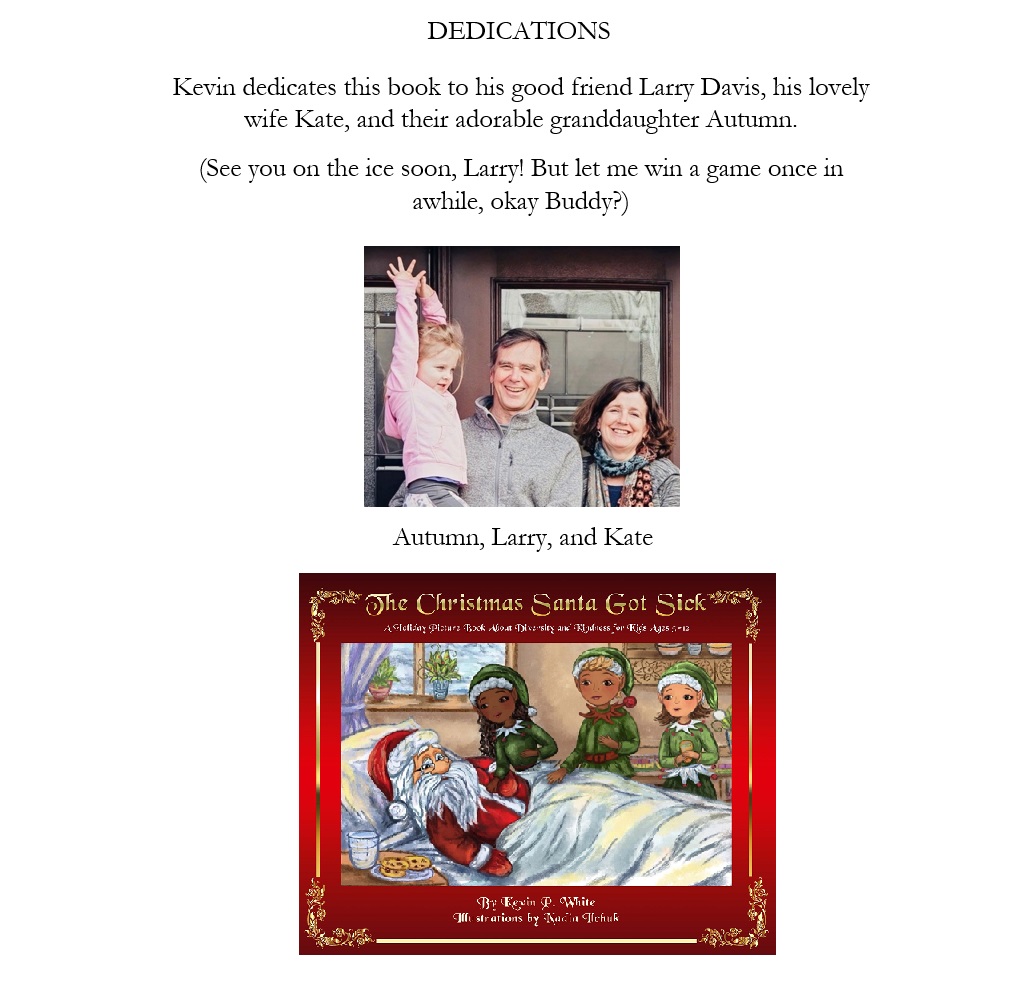 I am a hockey goalie who had both the fortune and misfortune to play against Larry many times, all year long over several years. I say misfortune only because he was so good, he almost always beat me. I say fortune for countless reasons, most important of which is that I considered him a true friend. Larry was always positive, thoughtful, and kind. We shared many conversations over the years, including the shared experiences of adopting a child and dealing with a grown-up child battling mental health issues. I always felt welcome visiting him in Komoka, thanks to both Larry and his lovely wife, Kate. Larry also was a teacher. He taught me as much about goaltending as anyone (which I sorely needed because I started playing the game later in life). He also taught me much about life, including the selfless courage he showed in his final days. I will wear your goalie helmet with pride, Larry, and never forget the one who gifted me with it. Rest in peace, my friend, in the knowledge that you will never be forgotten. In addition to being fondly remembered and loved by all who got to know you well, your name and face will live on in my latest book, which (as you know) I dedicated to you over a year ago, when you still were very much alive. That book, which was just published this past November, rapidly rose to hit #1 on Amazon. So, again, neither your name nor your face will ever be forgotten. Until we meet again on the ice somewhere, Rest easy, my friend. Kevin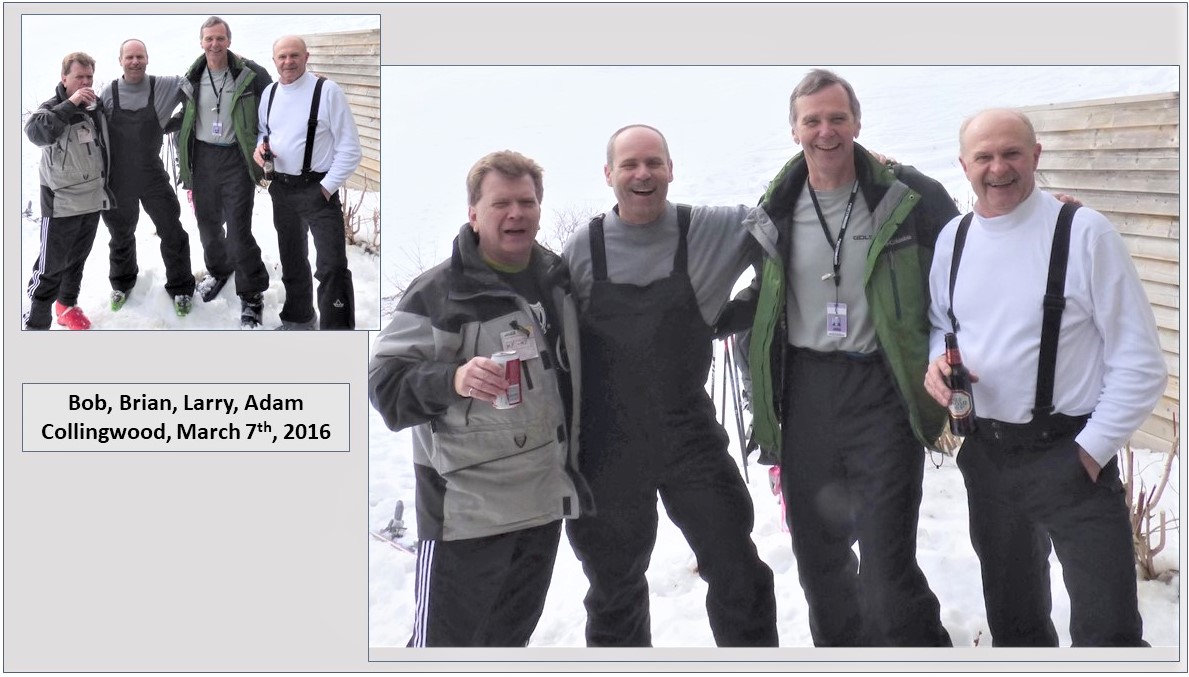 March 2016 flashback - good times with Larry
Dear Kate, I'm sorry to hear of Larry's passing. You are in my thoughts and prayers as you go through the absorption, adjustment and acceptance of this tremendous loss. I wish you the comfort of memories that bring back his presence in your life, for as Donna Ashworth says, "There is no leaving when a soul is blended with another."
A donation has been made to Cancer Society.
Our condolences to Kate, Geoff, Christine and Family. We remember when Larry was a part of the Crossett Family with warmth, kindness and memories Even though life takes us in different directions, we remember Larry as Geoff's Dad and fishing Buddy, uncle, brother-in-law, son-in-law and husband. Our family get togethers at Mom & Dad's where Larry's humour was appreciated and much laughter was enjoyed. May your memories and love for Larry sustain all of you through this time of sorrow and over the years to come.
Larry will be missed in our home! My heart goes out to You an his Three Grandchildren. I'm sure they all miss him very much! A.P
Kate, I was deeply saddened to hear of Larry's passing. I really enjoyed working Larry and you. My sincerely deepest condolences to you and the family. RIP my friend.
Working together with Larry since beginning of 1980s; from our first ski trip back in 1983, through many more until our last one one in 2017; countless card games I have always enjoyed his company - will never forget the good times we have had ..........
I originally met Larry through the St Thomas 55+ winter hockey league. He then played summer hockey with our Old Timers group when his mother was in long term care in the St Thomas area. Knowing of his cancer, I did stay in touch with him. We met up during the summer of 2021. He said he was feeling very well, and we played hockey together later that day at Western Fair Arena. A great guy, I will remember Larry well, and for the rest of my time. Maybe we'll meet again on a rink in heaven. Sympathies and condolences to his family.
We will miss Larry's pleasant demeanor and engaging in conversations about family and the Kilworth community. May you rest in eternal peace free from pain. May God bless your entire family at this very difficult time. Jim/Louisette Dean
Kilworth Park Dr will just not be the same without Larry. He was our goodwill ambassador of kindness and positivity. Seeing his great loping stride as he went past the house walking the dogs always brought a smile to our faces. He was so easy to talk to and engaged in what was happening in the life of our community. Rest in well deserved peace, Larry.
Kate, my deepest condolences to you and your family. Fond memories of times spent with Larry in the old ILS days.
KATE : I am so sorry to hear about Larry's passing : It was a great pleasure to work with Larry here and overseas, he was great in all aspects of his work at Gm and GDLSC.
I send my sincere condolences during this time of sorrow. The Bible gives a real hope and it promises that your loved one will soon live again in a peaceful paradise on the earth where death will be no more. (John 5:28, 29; Acts 24:15; Revelation 21:4)
News of Larry's passing was so sad to hear. Larry was a great guy and fabulous to work with. My sincere condolences to his family.
So sad to hear of Larry's passing. So many good times working with him…. Love and hugs to the family…
Rest In Peace my dear friend , you were a wonderful person We will always remember you
Make a donation
If you wish to make a donation, please consider one of the charities listed below. You will be taken to the charity's website to process your payment.
Canadian Cancer Society
Notify family of your donation
Kindly submit the form below if you wish to notify the family of your donation.