Leslie Cornish
May 7, 2022
Peacefully at home on Saturday, May 7, 2022 surrounded by her family in her 70th year. Loving wife of Dale Nichol for over 14 years. Predeceased by her first husband Edward Cornish (1997). Adored mom to Lee (Melissa) Cornish and Christina Cornish. Step-mother to Karen Anderson, Pat Hitchon, Lynn Aston, James Cornish (2021), Connie Kimball and Brian Nichol. Cherished Nana to Zander Chimal, Dion Chimal, Keira Cornish, Sidney Chimal, Piercen Cornish and Elyssa Cornish. Sister of Gayla Kaufman, Daryll Kaufman, Kim Kaufman and Calvin Kaufman.
Leslie had an impact on so very many lives from the trails of Cinch Stables, to the cycle paths of London, to all the sporting events of her children and grandchildren. She is deeply missed by her friends and extended family.
Funeral service will be held on Friday, May 13, 2022 at 12:00 p.m., with visitation beginning at 10:00 a.m., at Westview Funeral Chapel, 709 Wonderland Road North, London. Burial to follow at Woodhull Cemetery, 283 Gideon Drive, London.
Leave a tribute for Leslie Cornish
My sincere condolences to Leslie's family. I took horse riding lessons at Cinch Stables when I was in my late 40's and I found that Leslie had great patience with me. After restarting several beginner classes when the young students graduated to the next lesson and I was left behind, she persevered and eventually I could ride and own my own horse. I have fond memories of those days many decades ago.
I owe so much of my early development as a life-long equestrian to Leslie and Cinch Stables. My years at Cinch Stables began with the spectrum program and quickly progressed to weekly lessons and involvement in the annual summer camp. Leslie taught me how to ride, how to care for horses, and how to coach riders of all ages. Leslie was someone who I looked up to and who motivated me to become a better equestrian and teacher. When I am with my horses or even in my classroom, I am visited by memories of Leslie's lessons. Leslie, thank you for sharing your love of horses with me and so many others; you will be missed. My condolences to Leslie's family and close friends.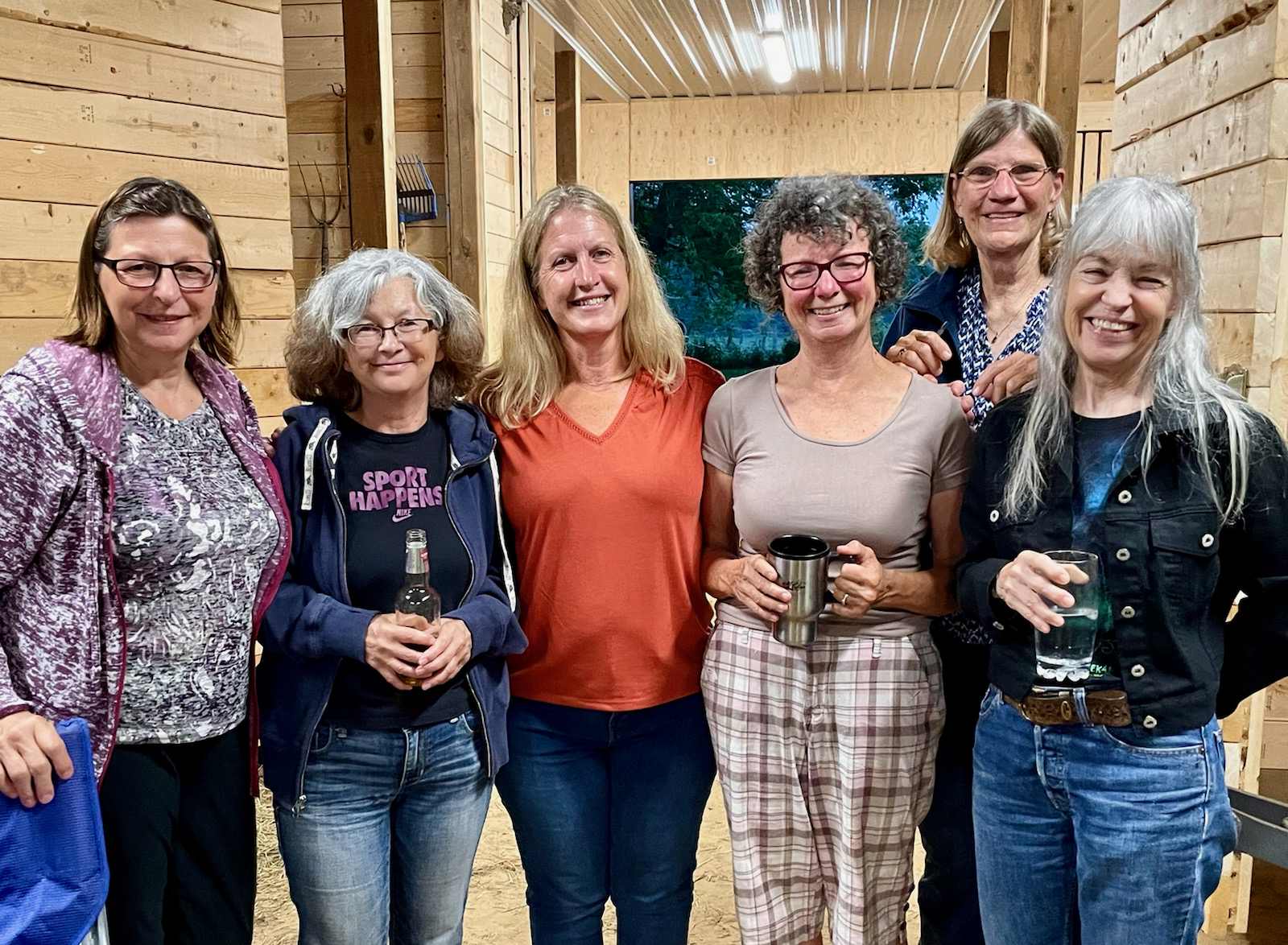 I first met Leslie in the early 70's when Ed had started Cinch Stables on Windemere Road. From there they moved to Capulet Lane and began to build Cinch Stables into one of the area's most influential horse operations for over 40 years. They established a breeding program with their stallions Jay Bars Doc and Eternal Dial, producing many talented young horses. There were sleigh rides, carriage rides and of course the trail rides. As the business grew, Leslie became a certified coach and found her calling teaching young equestrians, plus working with the young stock. She helped their many boarders and clients achieve their goals riding and in the show pen. She and Ed would pack up their big trailer and bring many new horsemen to local shows including Red Valley Saddle Club. Leslie was involved for many years with Area 1 Quarter Horse Promotional Association. She and Ed were the founders and driving force behind the Ilderton Quarter Horse show. Both Lee and Christina were involved in the horse shows as young kids. I remember Lee and his pony Modern Millie at one show, where Lee thought he should speed her up by using the end of his reins as a whip. After being called back to the trailer by his dad, Lee came back with reins that had been cut off so short that hitting the pony was no longer possible. Leslie was very proud of her achievement of being the first person in London to give birth using acupuncture. She and Christina made the London Free Press News paper. Leslie and I were travelling to Area 1 meetings together at that time and I remember all of the very detailed descriptions from Leslie. After the move to Gideon drive Leslie focused totally on coaching. Her kind, gentle nature with people and horses has had a lifelong influence on her students not only in their riding but in their every day lives. Rest easy Leslie. We love you.
Leslie was my very first riding instructor. I remember most her patience and guidance. Leslie will be in my thoughts and prayers. My deepest sympathies to her family
Leslie was a person who had a zest for life! She loved horses, working out at the gym and loved biking! So many friends and memories! She loved people and most of all her family!
Leslie, you simply changed my life. It all started when I went to a summer camp and rode Rey and Kurt. My parents didn't expect me to fall so madly in love with horses. I purchased my first horse from you and I can attest, that you Leslie, help build my equestrian foundation. You taught me to ride safely and care for such beautiful animals. I spent many years riding and working at Cinch and every time I drive past Gideon drive or down Woodhull road I feel a sense of home. Rest peacefully Leslie. Your impact on my life is so difficult to put into words.. all I can say is thank you. Keeping your family in my thoughts and prayers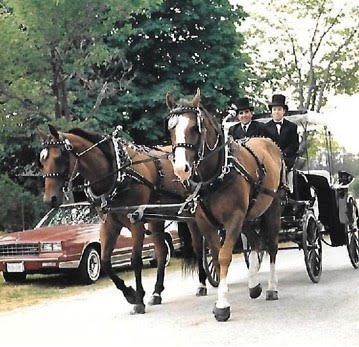 Remembering Leslie's passion for animals, her generosity and her kindness. She will definitely be missed. Our sincere condolences o Lee, Christina and the rest of Leslie's Family.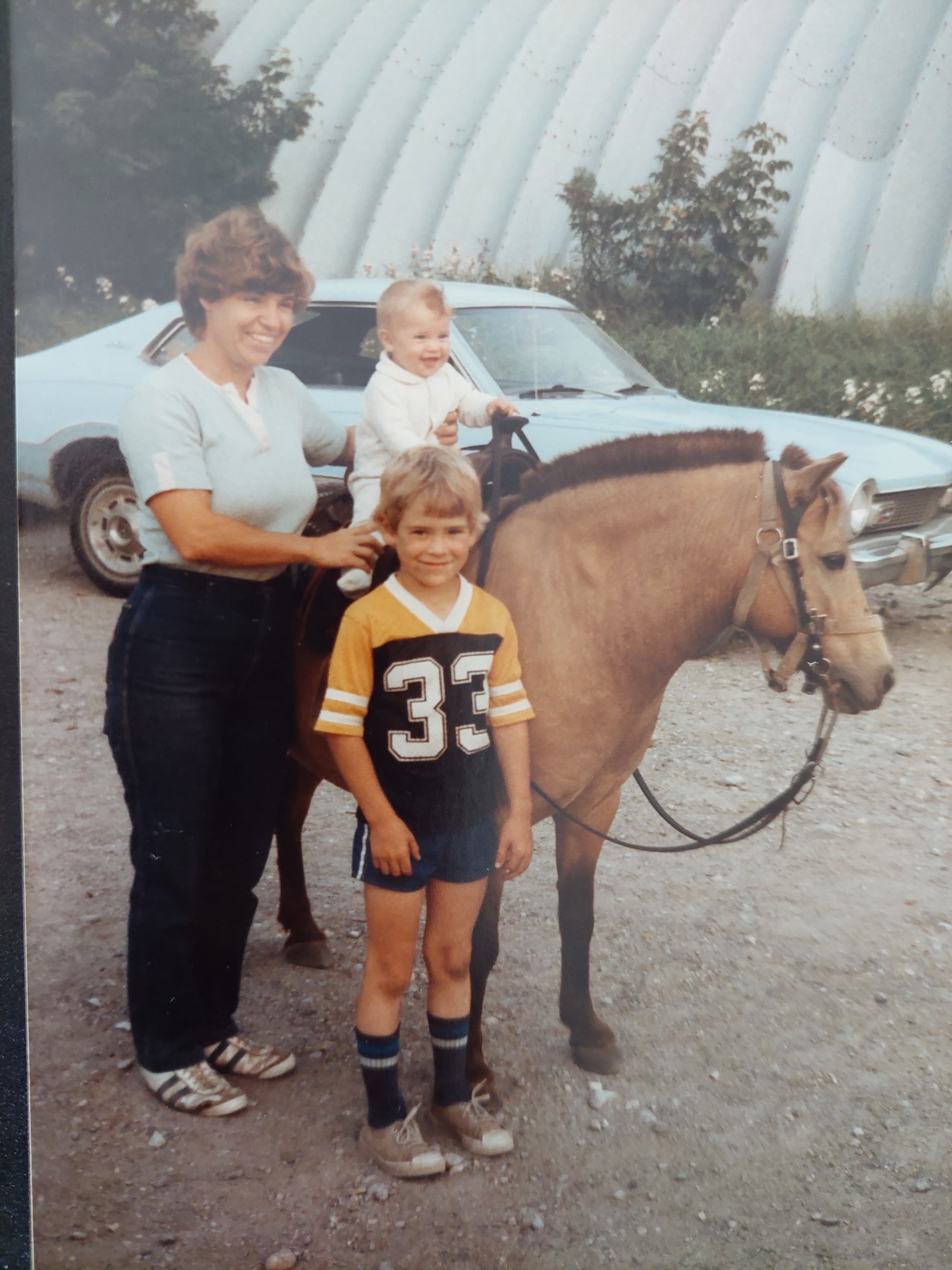 To all of Leslie's family and friends, I find myself without the words I need. Beyond my immediate family, Leslie and Ed were the people most responsible for the trajectory of my life. My teenage years were spent at the farm, 16 hours a day, 7 days a week. There are too many stories! I lost touch in the last several years and regret not having met Dale. My heart goes out to you all.
I was privileged to learn to ride horses under Leslie's patient and skilled instruction many decades ago at Cinch Stables. It was a wonderful experience for me that fueled both my love of horses and also confidence in myself. I'll never forget it, nor will I ever forget Leslie ... Thank you for teaching me so much more than riding skills Leslie. May you rest in peace, and may for family be comforted by the many memories they carry of you and your love for them.
My sincere condolences to Dale and to Leslie's family. I was so shocked to hear of Leslie's passing. I guess it is true that the good die too young. I spent many years learning so much from Leslie about horses, life and myself. What a gifted teacher and a generous person. Whatever she did she did full on. I watched her go from a joy rider on a bicycle to a serious bicyclist. She was tenacious and delicious in her quest to enjoy life. Sleep well my friend, the world is a little less bright now.
My sincere condolences to Leslie's family. As a mother of one of the many Cinch riders I can say Leslie made a wonderful and lasting impact on my daughters life through her shared love of both horses and heelers. Raechel spent many years at Cinch and learned so much from Leslie. She will be missed by so many.
My condolences to Dale and Leslie's family. Leslie inspired my love of horses and was an excellent riding instructor as well as a friend. She will be missed by all who knew her and rode at Cinch Stables.
To all Leslie's family, extended family & friends, sincere sympathy in your loss. Cherish your memories.
My passion for horses was sparked at Cinch Stables. I spent much of my early teenage years at the barn learning and growing as a person, and making friendships that last a lifetime. My horses are now such a huge part of my life, I have no idea where I would be without them. Thank you Leslie, for sharing your words of wisdom, and for fueling this passion in so many people. My most sincere condolences to all family and friends.
I am so sorry to hear of Leslie's passing, my condolences to your family. Leslie taught me as much about life as she did about horses. Her philosophy that riding was about communicating with someone who didn't use your language, and her assertion that "discipline" means "to teach", not "to punish", have always stayed with me and has had more of an impact on my parenting than any other advice I received anywhere. I will miss her.
I spent much of my early years as a horse crazy girl at Cinch Stables learning to ride, to care for horses, ponies, and other non-human animals, and eventually coach. Leslie was a talented coach who aimed to teach and develop riders to be gentle and effective communicators with their equine counterparts. She created a unique and special space at Cinch for horse lovers of all ages that was accessible, fun, safe, instructive, and affordable in the often exclusive world of equestrian sport. I owe so much of my early development as a passionate equestrian to Leslie and Cinch Stables. You will be missed, Leslie. My condolences to Leslie's family and close friends.
My deepest condolences to Leslie's family. She had made such a wonderful impact on my life that words couldn't even being to describe just how much. The years I got to spend out at Cinch Stables volunteering and riding changed my life. I will forever be grateful.
Leslie had such a profound impact on so many peoples life. She was a staple in my childhood and will be sincerely missed. Her work at Cinch Stables provided safe place for horse lovers to grow, and helped facilitate friendships that lasted for a life time. My condolences to Leslie's family.
Sincere condolences to Leslie family and extended family. So sorry to hear of Leslie passing. Know Leslie for over 50 years through the horses . Worked with Ed and Leslie on Capulet lane in early 80sfor 3 years ..helping with training Quarter horses. Leslie was always busy and hard working and loved her family and the horses . Kept in touch after Ed passed and would run into her at different places . Always very engaging and always on the go . Leslie ran a Very successful business on Gideon road until retirement .Then took up cycling and met lots of nice people to enjoy the sport with .
Sorry very to hear of Leslie's passing. She was a wonderful lady.
Services for Leslie Cornish
Visitation will be held at:
Westview Funeral Chapel
709 Wonderland Road North,
London, Ontario
May 13, 2022 10:00 am to 12:00 pm
Funeral Service will be held at:
Westview Funeral Chapel
709 Wonderland Road North,
London, Ontario
May 13, 2022 12:00 pm