Monica Alejandra Bernal Lopez
November 13, 2023
Monica Alejandra Bernal Lopez, passed in peace with her daughter, Pamela Lottery, by her side at St. Joseph's Hospice, London, on Monday, November 13, 2023.
Loving mother of Sebastian and Diana Toro, and Pamela and Ezra Lottery. Proud grandmother of Marcus and Valentina Toro, Juan and Mariana Escobar, and Briella Lottery. Monica was very grateful for the support of her many family members and friends during the toughest time of her life.
Monica impacted the lives of so many people through her service work at Angelo's Bakery and her housekeeping business.
Monica's unconditional love for others and generosity was demonstrated in a plethora of ways – whether it be in the kitchen making a delicious meal, or being a good listener and giving helpful advice. She was full of joy and energy and could accomplish anything faster than most.
Monica had great faith in the Lord Jesus Christ as her Saviour. She trusted faithfully that God would welcome her into His Heavenly Kingdom, until her last breath.
A Celebration of Life will be held at Westview Funeral Chapel, 709 Wonderland Road North, London on Monday, November 20, 2023 at 10:00 a.m., with visitation one hour prior. Family and friends are invited to come worship and pay tribute to a most remarkable woman.  In lieu of flowers, those wishing to make a donation in memory of Monica are asked to consider Samaritan's Purse Canada.
A livestream is available for those who are unable to attend in person by clicking on the following link:
Livestream for the Celebration of Life for Monica Bernal Lopez
Leave a tribute for Monica Alejandra Bernal Lopez
Mi querida Monica Me cuesta pensar que es verdad. Mi familia y yo te quisimos y te querremos siempre. Un abrazo enorme a tu flia. Hasta que nos volvamos a encontrar. Te queremos Diana , Cris, Pablo y Fede
Hola Tu, te llevaré por siempre en mi corazón, fuiste, eres y serás por siempre un ángel para mi. Pamela, Sebastián, que orgullo tan grande que siempre fueron para su mami y se que ella es un gran orgullo para ustedes. Toda la fuerza del universo. Abrazo.
My prayers and thoughts are with Monica's children, grandchildren and family . Monica was a very spiritual person, loved working with her at Angelos.
At times, finding candy in the offices that we helped our mothers clean, felt like trick-a-treating on Halloween. The trick being that our mothers formed a community so strong, we were shielded from their collective struggles. Our mothers built a sisterhood so sweet, we never tasted the absence of our fathers. Pamela and Sebas's mom, Monica, had the most beautiful long, straight, silky, black hair, it was always up in a ponytail and I remember the sun glistening on her, the sunglasses she wore, the smile she gave to us when she'd picked us all of up from school. It was nice to be finally picked up on time. Sometimes I do truly believe in god. Not that it's a miracle for single immigrant Colombian mothers to live on the same block, but to decide to make a home together, to mother other children. There was a period when I saw Monica more than I saw my mother, especially during the two years when we all lived in the same apartment together. Monica would warm up the frozen arepas as Pamela, Sebas and I would get ready for school. This morning on the train, prior to finding out about Monica's passing I was thinking about how my mother, my tia Claudia, and Monica would go clubbing together. How Pamela, Melanie and I would watch them get ready.. eran unas diosas. I'm really sad. my heart goes to Pamela y Sebas, their mother was the pilar of our community, and to my mom and tia Claudia, who lost a dear friend and comrade.
So sorry for the lost pamela ,monica was a excellent person we work many years together at angelos I will miss her alot, bye my friends rest in peace beautiful 😇 bye your friend Roxy😥🙏
Monica was a beautiful Angel in our lives. She was an Auntie to our daughter, and looked after us all in so many ways. We taught her to love winter in Canada a little bit, and she taught us to see the world in different ways. She listened to our troubles, and we were honoured that she shared some of her worries and concerns with us, and only wished that we could have done more to make her life everything she deserved. We miss her and the hole left in our lives will never quite be filled. We know Monica will be at Peace in Heaven, and it is our joy to make a donation in her name to Samaritan's Purse, to help to continue good deeds here on Earth on her behalf.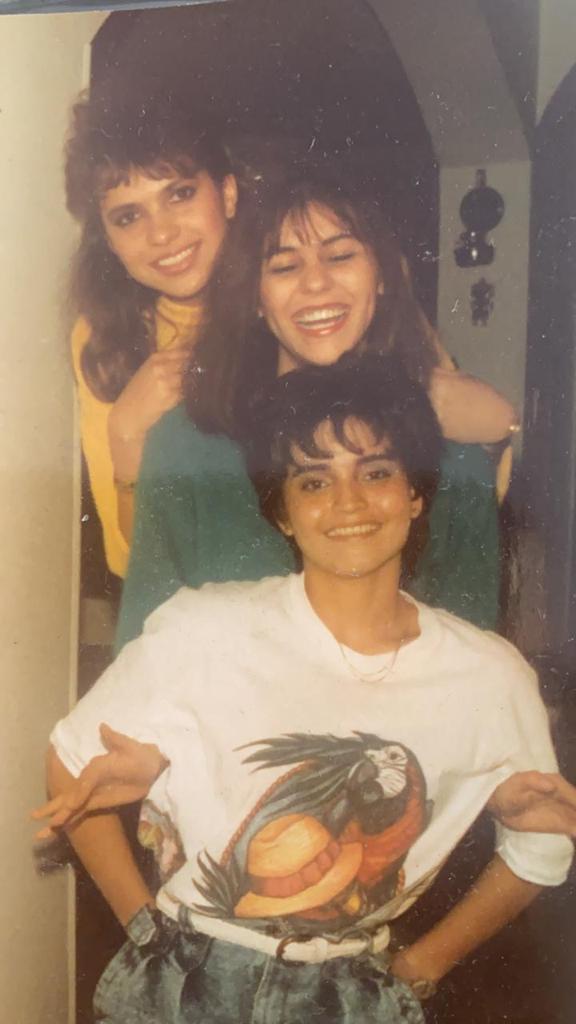 Descansa en paz querida amiga Mónica compañera mía de universidad y de tantos momentos de juventud te vamos a extrañar pero sabemos que el plan de Dios es perfecto y que estás abrazada por él y en compañía de la virgen María oramos por Sebastian y por Pamela para que el señor los fortalezca y a sus familias por siempre . Un abrazo desde Colombia
Monica, thank you for your warm spirit and warm welcome everytime I've been in your presence. Your smile and presence will be missed and your beautiful, graceful and kind spirit will always be remembered in my heart. I love the Lord more knowing you are home with Him. 🩷
Mi Monica bella gracias por haber sido una parte muy importante de mi vida. Gracias por toda tu ayuda cuando tanto te necesitamos mi hija y yo, gracias por que parte de mi éxito fue gracias a ti. Nunca te olvidare ❤️
Services for Monica Alejandra Bernal Lopez
Visitation will be held at:
Westview Funeral Chapel
709 Wonderland Road North,
London, Ontario
November 20, 2023 9:00 am to 10:00 am
Celebration of Life will be held at:
Westview Funeral Chapel
709 Wonderland Road North,
London, Ontario
November 20, 2023 10:00 am to 11:00 am
Make a donation
If you wish to make a donation, please consider one of the charities listed below. You will be taken to the charity's website to process your payment.
Samaritan's Purse Canada
Notify family of your donation
Kindly submit the form below if you wish to notify the family of your donation.