Nancy Elizabeth Tranter (née Martin)
April 21, 1942 - November 17, 2022
Passed away Thursday, November 17, 2022 at Strathroy Middlesex Hospital. Beloved wife of Trevor Tranter. Treasured mother of Thomas Tranter (Sarah Potts) and Jane Johnson. Dear grandmother of Charlotte Tranter, Simon Johnson and Jack Johnson. Daughter of a soldier, Nancy had the heart of a lion and the soul of an angel. Burial has taken place at Beechwood Cemetery, Ottawa.
"She gave my life colour and light. She gave it art and love. She gave it meaning. She was and remains the love of my life."
– Trevor
Leave a tribute for Nancy Elizabeth Tranter (née Martin)
Dear Trevor and family So sorry to hear the passing of Nancy. She was a very special lady for me and our family. I so enjoyed the summer I spent with her during my studies at college for Interior Design. She taught me many things with her special touches. She told me always to light brand new candles , even if you blow them out right away. It makes the home look lived in. I always thought that was great advice. I also think of her when I buy the grapefruit soap from the body shop, she had these in her powder room and said to always unwrap them so they can smell extra good! A very very special woman , she will be missed but will make a perfect angel. ❤️ love always, Alix
To dear Trevor and family. We are truly heartbroken at Nancy's passing – we adored her. She had a remarkable generosity of spirit who gave her friendship, love and prayers wholeheartedly. She was a talisman during a difficult time in Geoff's life, she brought much light and hope and was the truest of friends. Nancy taught us how to luxuriously elevate the everyday and influenced and inspired a great many beautiful things that surround us. We hold dear so many happy times over 20 years of friendship often spent chez Tranter in Port Hope and London Ont, where one would find the warmest of welcomes, a delectable feast, animated conversation and laughter and a million kind and thoughtful gestures for a memorable stay. Nancy enriched our lives and we will miss her enormously. Our love and prayers are with Trevor, Jane, Tom, Sarah, Charlotte, Simon and Jack.
Trevor: I was so very sorry to hear of Nancy's passing. I enjoyed our phone visits so very much and was looking forward to our visit this year. I was saddened to learn of her health issue when we spoke just before Remembrance Day. The wreath was placed in memory of her dad (Ian Martin) on the 14, by our Poppy Chairman. I was very sorry to hear of her passing when you called me. I will make sure to keep in touch with you. My sincere condolences to you and your family. Deepest Sympathy. Joyce Cosbey
I have many wonderful memories from growing up visiting with Nancy and Trevor. As part of the Metro Toronto Police "family" my Dad and his work colleagues (and their spouses) were a tight knit group. Nancy was always so kind to us kids, and we always enjoyed our visits to their various homes around southern Ontario over the past 4+ decades. Rest in eternal peace dear Nancy…..you'll be missed. Xoxo
I will always fondly remember Nancy for her kindness and warmth. She will be missed by many, including my parents, to whom she was a very dear friend. Trevor and family - You have been in my thoughts often over the past several months. My heart goes out to you in this time of immense loss. Sending love and hugs. xo
Dear Nancy, We will miss your sweet smile, tender heart and endearing spirit. Our time together was very special. You taught me some of the finer things in life and the true meaning of friendship. Rest in peace dearest friend. Love Jan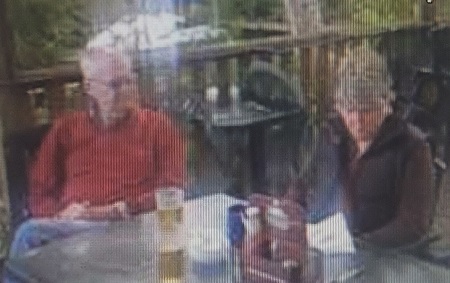 Trevor and Nancy have been our Dearest Friends for Many Years. We were extremely saddened by Nancy's Passing Take Comfort in the Fact that she is now At Peace and Hope that Trevor and her Children and Grandchildren can too. RIP Dearest Lady
Dearest Tranters, I'm so very sorry for your loss. Nancy was a beautiful woman inside and out. Her absence will be felt by many. Sending hugs across the miles. Tanya
Trevor and family So very sorry for all. A great many memories of the past. Sandra Thomson (adams)