Sheila Rand Davenport
September 8, 2023
On September 8th, 2023, Sheila Rand Davenport passed away in London, Ontario, surrounded by her three children: Anna, Andrew, and Clare (and her caregiver of seven years Anisha), at the age of 93. Sheila was born to Harriet and Sidney Smith in 1930 in Halifax, Nova Scotia, and spent most of her formative years in Winnipeg and Toronto, where she received a BA and MSc (Social Work) from the University of Toronto. Sheila married the love of her life, Alan Garnett Davenport in 1957. Following their wedding, they lived in Ottawa and Bristol prior to moving to London, Ontario, in 1962. During their time in London, Sheila and Alan lovingly raised their children Tom, Anna, Andrew, and Clare. Summers at the cottage on the Bruce Peninsula and family sabbaticals in Europe and Australia remain some highlights.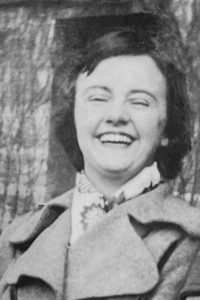 Sheila was a mother, grandmother, and great-grandmother extraordinaire and will be dearly missed by all. She took this role seriously — leading with love, learning, and laughter. In addition to family, Sheila's great passion was supporting others and this theme repeated itself throughout her career as she actively volunteered and served the community. Sheila sat on a wide range of non-profit boards, which included The London Urban Resource Center, Victoria Hospital, and The Local Chapter of the John Howard Society and Non-Profit Housing. Sheila also was successful in running for London City Council in 1991, where she served as City Counsellor until 1997. She was also a frequent contributor to the London Free Press and was a huge lover of books.
Sheila was renowned for her warmth among her wide circle of friends; her door was always open and welcoming. She was a loyal and thoughtful action-taker, but she did it in a graceful and inclusive way. In her later years, despite being slowed down by Parkinson's, her home continued to remain the focal point of community and family events.
Sheila is survived by her two sisters Heather and Moyra; three children Tom (deceased) Anna, Andrew, and Clare; nine grandchildren Ryan, Locke, Larkin, Sidney, Liam, Tate, Tucker, Thomas, and Gemma; and two great-grandchildren Calla and Henry.
A Celebration of Life for Sheila will be held at Elsie Perrin Williams Estate, 101 Windermere Road, London on Saturday, November 18, 2023, from 2:00 – 4:00 p.m.
Those wishing to make a donation in memory of Sheila are asked to consider the Parkinson Society British Columbia.
Leave a tribute for Sheila Rand Davenport
Sincere sympathies to the family of Sheila Davenport. She was a lovely lady with whom I served on City Council, and she made an excellent contribution to that elected body. Sheila was always well-prepared and gave much wise input to our discussions. It was a pleasure to work with her for 2 years. She had a good, long, full life, and may she now rest in peace. Our prayers go out to her family at this time of loss. Evelyn and Pat O'Brien
A great friend - many laughs and good times together. A wonderful person. I miss her very much. Alan and her were both wonderful to our family when we went thru tough times.
Services for Sheila Rand Davenport
Celebration of Life will be held at:
Elsie Perrin Williams Estate
101 Windermere Road,
London, Ontario
November 18, 2023 2:00 pm to 4:00 pm
Make a donation
If you wish to make a donation, please consider one of the charities listed below. You will be taken to the charity's website to process your payment.
Parkinson Society British Columbia
Notify family of your donation
Kindly submit the form below if you wish to notify the family of your donation.