Wanda Darlene Saunders
January 9, 2023
Peacefully but unexpectedly at LHSC – University Hospital on Monday, January 9, 2023 at the age of 58. Darling wife of John for almost 35 years. Loving Mom of Emily (Reece) and Rebecca (Austin). Adored Nana of Brielle, Carson and Tyson. Beloved sister of Debbie (Jim) and Russell (Yvonne), and sister-in-law of Gene, Mike (Sharon), Derek (Pat) and Paul (Melody). Cherished aunt to Mike, Andrew, Steven, Kevin, Rick, Chris, Ryan, Scott and Shawn. She will be deeply missed by many great-nieces and great-nephews. Wanda is predeceased by her parents Russell and Margaret, and her sister Victoria. Visitation will be held on Friday, January 13, 2023 from 7:00 – 9:00 p.m. at Westview Funeral Chapel, 709 Wonderland Road North, London, where a funeral service will be conducted on Saturday, January 14, 2023 at 5:00 p.m. A livestream of the service will be available for those unable to attend in person. To register for the livestream, please click here:
Registration for Funeral Service Livestream
Those wishing to make a donation in memory of Wanda are asked to consider the Pulmonary Hypertension Association of Canada.
Leave a tribute for Wanda Darlene Saunders
The time got to know Wanda was good she was a wonderful person. RISP Wanda you are with your sister and my best frined.
Wanda was one of the most special patients I've ever had the honour of helping. She faced her many challenges, including physical and sadly several medical issues, including Pulmonary Hypertension, with grace, resilience, and courage. She worked hard to tolerate and adapt to multiple medications and respiratory supports, including her constant companion, her oxygen, and remained vibrant, active, and willing and able to participate in everything she could with family, as well as with the London Ontario PH Support Group. I will miss her, but remember her spirit and her smile with fondness.
I'm so sorry for the loss of Wanda she was such a good friend funny she cared about everyone we had a lot of good times when we're going to school together and hanging out after my heart and prayers go for John and his family and Wanda rest in peace until we meet again you'll be with the angels
A donation has been made to Pulmonary Hypertension Association of Canada. Message from the donator: Dear John, Emily, Rebecca, and families, We know your hearts are broken and your lives have turned inside out. We are sorry that we cannot be there to help celebrate Wanda's life but know that our thoughts are with you all. Our deepest sympathy and all our love, Guy and Shelly LaRochelle
Our thoughts are with you through this difficult time. Wanda was so very much loved and she will be missed.
We are so sorry to hear of Wanda's passing. We (all of the ladies from the Mom-2-Mom group and Vitalpoint Church ladies) have very fond memories of Wanda showing up faithfully to take care of our little babies so we could have a coffee/social break! We always appreciated her willingness to help and her ability to calm the fussy babes. It was clear to us how much she loved her family (especially those grand-babies!). May your hearts be comforted by God's peace that passes all understanding. Much love to you all.
A donation has been made to Pulmonary Hypertension Association of Canada.
John, Emily & Rebecca. I'm incredibly sorry for your loss. Wanda was a wonderful woman. You've chosen a wonderful cause so I have made a donation in her name. May you find joy and comfort in your memories.
Dear John, Emily, and Rebecca, It is with a very heavy heart that I extend my sincerest condolences to you and Wanda's loved ones on behalf of all of us at the Pulmonary Hypertension Association of Canada. Wanda was such a sweet PHriend to so many people. She will be dearly missed. Please know that Wanda will always be on my mind as we continue to work for a better life for people affected by PH. Sincerely, Jamie Myrah Executive Director, PHA Canada
Wanda and I first meet at Branson Hospital in Toronto where we both were new nurses on a medical floor. We live in the same apartment building on the hospital grounds. We would go shopping, movies the gym and night clubs together. Wanda looked really good in a short black skirt and black see through nylons and her black pumps. It was in Toronto where Wanda meet John, and she told me after their first date, she was in love. I was very privileged to be in Wanda and John wedding. I watched with joy as Wanda brought 2 wonderful girls into this world. I watched Wanda fight one medical problems after another never giving up! She wanted to see her daughters grow up and get married. She loved travelling the world with John, never letting the need for oxygen or mobility assistance get in her way from enjoying her travels. There were great pictures of their Mediterranean cruise with their travel buddies Kim and Rob. I will miss you dear friend. I learned a lot from you it was "never give up!"
I am very sad to hear of your loss. She was a wonderful woman
A donation has been made to Pulmonary Hypertension Association of Canada. Message from the donator: Our deepest sympathies John, Emily, Rebecca and family.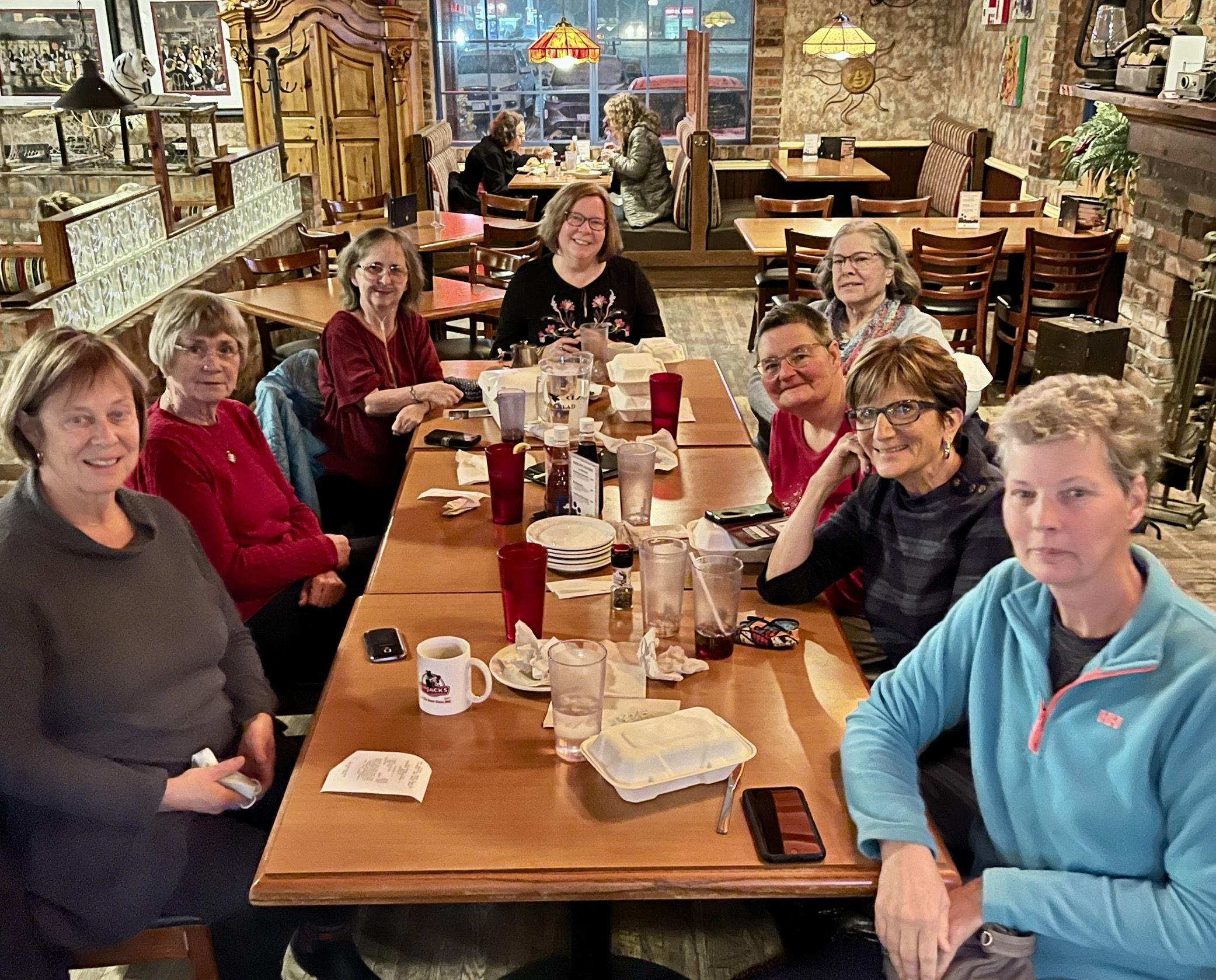 My heart breaks for Wanda's family. I met Wanda through our Cardiac Rehab program in the Women Survivors Heartbeats group almost 8 years ago. Wanda was a very positive and wise cheerleader for others! We were fortunate to share a night out for dinner with our group in November 2022. Spread your wings and fly Wanda!
Wanda I will never forget you my dear friend all the fun times we had I still remember when you wanted to hitch back to Southampton after an exam and many more memories R.I.P my dear friend
Make a donation
If you wish to make a donation, please consider one of the charities listed below. You will be taken to the charity's website to process your payment.
Pulmonary Hypertension Association of Canada
Notify family of your donation
Kindly submit the form below if you wish to notify the family of your donation.